Van Burkleo credits Chisenhall's maturity for success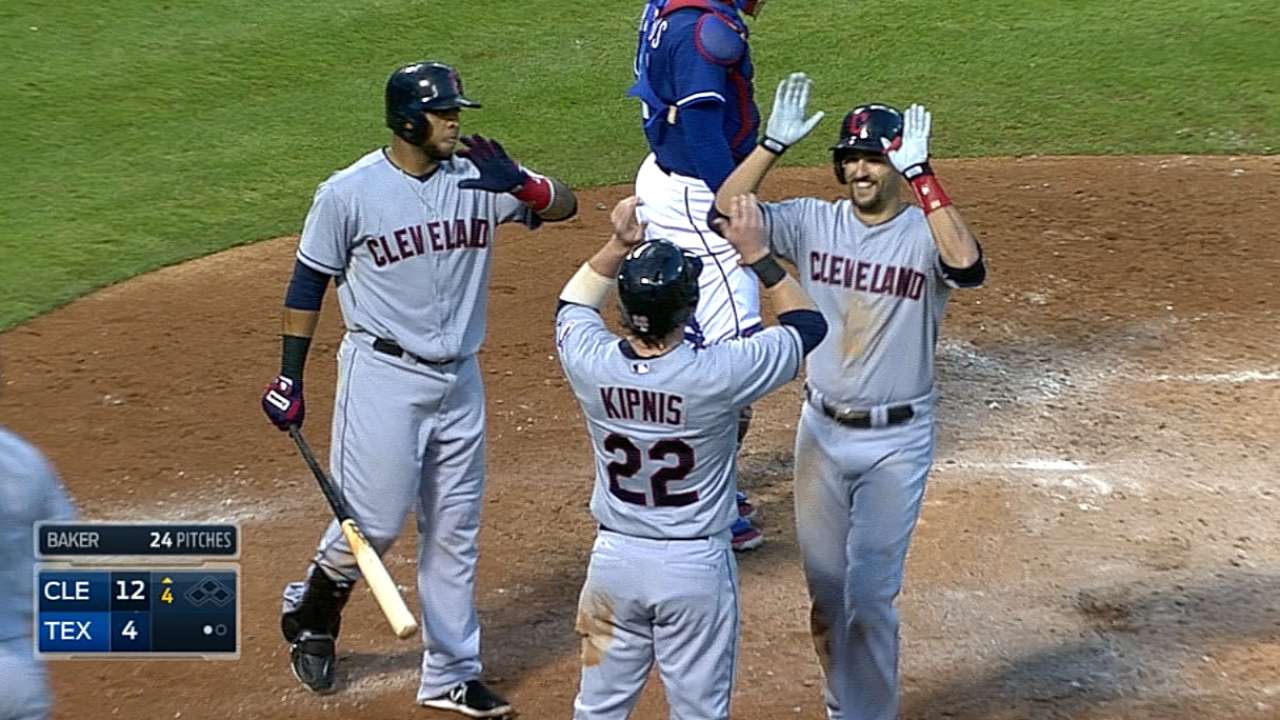 KANSAS CITY -- Hitting coach Ty Van Burkleo thinks that a winter of contemplation was all Lonnie Chisenhall needed to go from a middling former prospect to the hottest hitter in baseball.
"I think going into the offseason, he just reflected on the season and did a lot of soul searching for how he can get better," Van Burkleo said. "But a lot of it's mental. A lot of it's just getting his head to where it needs to be."
Chisenhall averaged a .240/.284/.411 line in his first three seasons over 682 plate appearances. This season, he's hitting a Major League-leading .388.
"He's been great, he's matured a lot as a hitter and just as a player," Van Burkleo said. "He's playing for the team, he's playing for the win and I think he's not putting a lot of pressure on himself for personal performance."
The transformation from a scuffling youngster simply bidding for playing time to one of the most potent bats in the league was evidenced in his epic 5-for-5, three-homer, nine-RBI outburst against the Rangers on Monday.
"I think last year he was trying to establish himself a little bit and maybe mentally was trying to do a little too much to put up numbers, and I think this year he's looking to drive the ball through the middle of the diamond," Van Burkleo said.
Van Burkleo sees Chisenhall's breakout as a product of his maturation, and the patience it takes from a player to fully bloom.
"It takes some time as a big leaguer to start feeling comfortable," he said. "You've got to prove to yourself that you belong here, and this good start that he's gotten off to has really helped that."
Jackson Alexander is an associate reporter for MLB.com. This story was not subject to the approval of Major League Baseball or its clubs.