Nunez hits his way into start at shortstop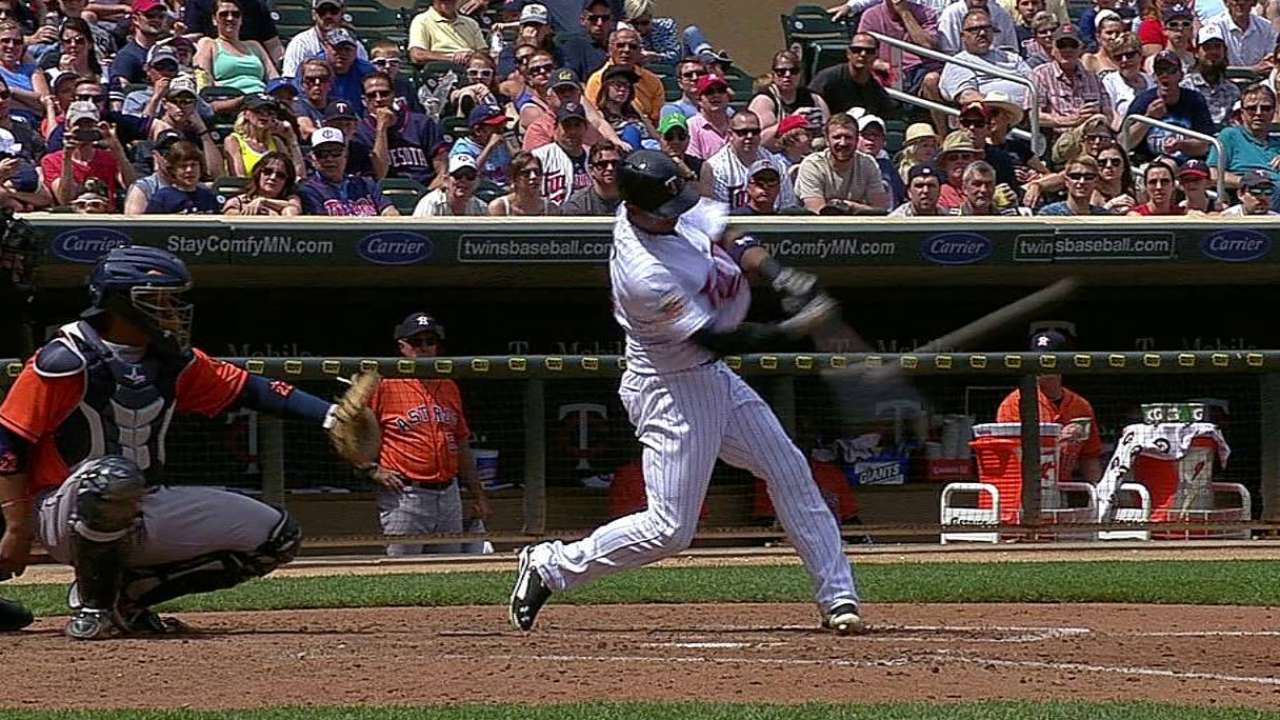 TORONTO -- Eduardo Nunez has been swinging a hot bat, so Twins manager Ron Gardenhire rewarded him with his first start at shortstop this season on Wednesday against the Blue Jays.
Nunez had started five games in left field, four games at third base and one in right field but none at his natural position of shortstop. He entered Wednesday hitting .305/.328/.441 on the year with two homers, two doubles and 10 RBIs in 22 games.
Nunez went 0-for-4 from the No. 9 spot in Minnesota's 7-2 win over Toronto.
It gave regular shortstop Eduardo Escobar a rare day of rest, as it was the first time he didn't start at shortstop since May 21.
"We're just moving them around," Gardenhire said. "He's played every day, and I wanted to see Nunez in there. He's been swinging the bat good, too. I like Nunez."
Rhett Bollinger is a reporter for MLB.com. Read his blog, Bollinger Beat, and follow him on Twitter @RhettBollinger. This story was not subject to the approval of Major League Baseball or its clubs.