Blue Jays option Pillar, Korecky, recall Mastroianni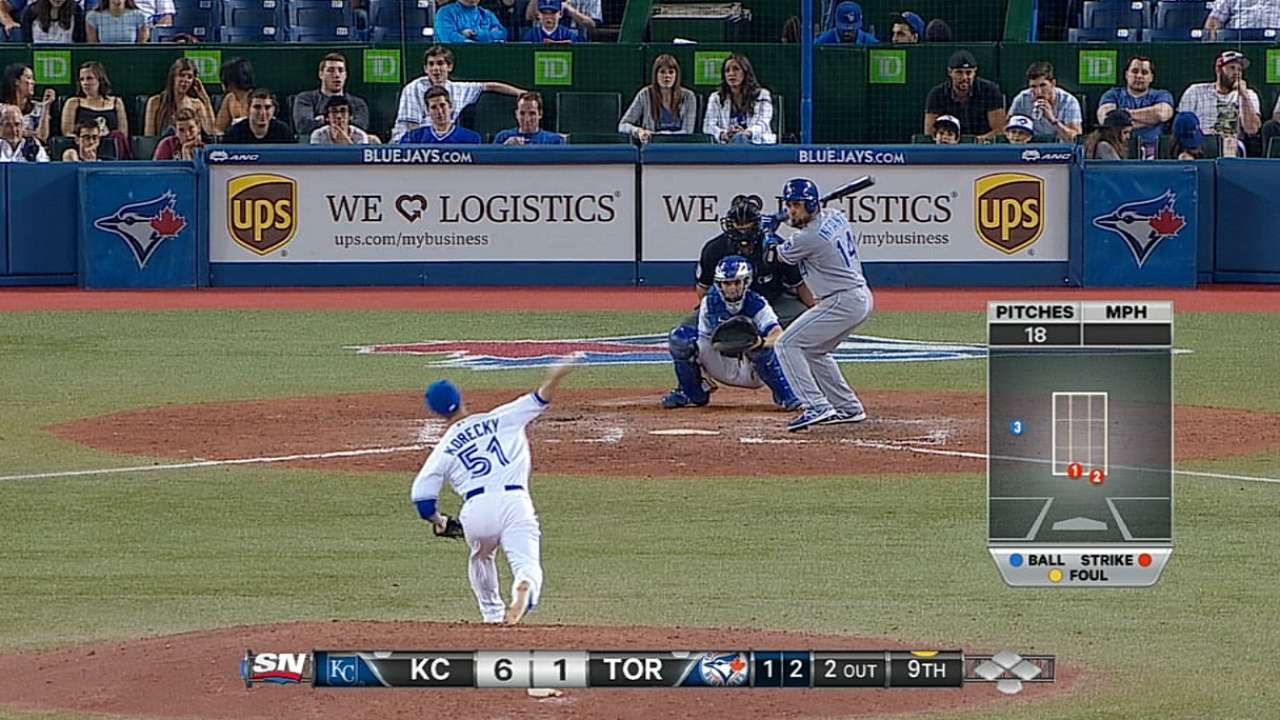 TORONTO -- The Blue Jays recalled outfielder Darin Mastroianni from Triple-A Buffalo following Wednesday's 7-2 loss to the Twins. In a corresponding move, right-hander Bobby Korecky was returned to Buffalo.
Earlier in the day, the team had optioned outfielder Kevin Pillar to the Bisons and brought up Korecky, who pitched two innings and allowed three earned runs on four hits vs. Minnesota.
It was Korecky's second trip to Toronto after first being recalled May 30 to pitch against the Royals. He went 1 1/3 innings and retired all four batters he faced.
The 34-year-old right-hander was 3-1 with six saves and a 0.26 ERA in 25 games at Buffalo.
Pillar, who's primarily used as a defensive substitute or to hit against lefties, was hitting .243 (9-for-37) in 24 games with the Blue Jays this season. The move to option Pillar was necessary following the team's 4-0 loss to the Twins on Tuesday, in which it used the bullpen for 5 1/3 innings after starter J.A. Happ was removed from the game in the fourth inning.
Blue Jays manager John Gibbons said that considering the team isn't scheduled to face much left-handed pitching on its upcoming road trip, it made sense to send Pillar to Buffalo so he can get some hitting done instead of sitting on the bench in Toronto.
"Send him down and get some at-bats as opposed to sitting there rotting," said Gibbons.
Mastroianni was hitting .306 with three homers and 16 RBIs in 48 games with the Bisons this season.
Jamie Ross is an associate reporter for MLB.com. This story was not subject to the approval of Major League Baseball or its clubs.