Sitting on sidelines hurts more for Avisail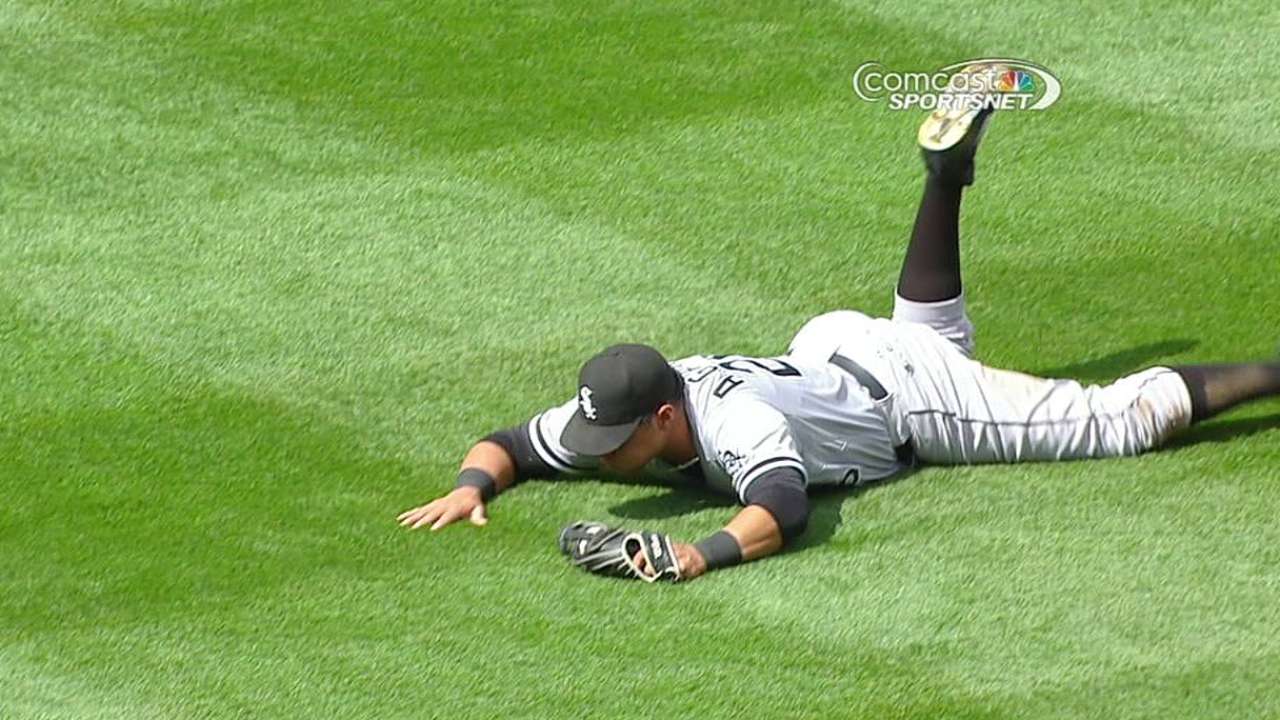 CHICAGO -- When the White Sox are in town, Avisail Garcia shows up at U.S. Cellular Field to rehab his surgically repaired left shoulder, but leaves before the game starts.
Watching is still too painful two months after surgery ended his season.
"I've been waiting for this for a long time," he said Tuesday. "I was with the Tigers, so I didn't have too much playing time there. So I came here to get a chance to play every day and then I got injured. It's tough, but just believing in God and getting strong in my shoulder."
The White Sox dealt for Garcia last season and inserted him as the everyday right fielder this season. But he dove for a ball during a game in Colorado on April 9 and tore up his shoulder.
He said he has yet to watch a replay of the play, but won't let it affect his aggressiveness.
"It's not going to change anything because that happened," he said. "That's baseball. Everything can happen, injuries. Everything happens. You've got to be more careful."
Perhaps what Garcia misses most is seeing what he could do batting behind White Sox rookie slugger Jose Abreu for a full season.
"Amazing," Garcia said. "He's got a lot of power. He's great in the field. He's got a great attitude, everything. He's good. I'm happy to have him here on the team and I can't wait to see what we can do together. Let's see what happens. Let's go."
Garcia, though, still has a long way to go before he gets to that point or even gets to the point where he can begin baseball activities, although he's still holding out hope that he might be able to return this season.
"The time they say, I've got another eight weeks," he said. "So maybe three more months?
"I feel great right now, but I can't swing because it's going to hurt. You have to rehab a lot to make it back."
Garcia doesn't want to declare himself out for the season, but it would take a miraculous recovery for the White Sox to even think about letting him play this season.
Even if everything goes perfect, the best-case-scenario is mid-September. But the shoulder still likely wouldn't be 100 percent, so there would be some risk. White Sox management would prefer to let him play winter ball and return healthy for Spring Training.
John Jackson is a contributor to MLB.com. This story was not subject to the approval of Major League Baseball or its clubs.