Segura slides down to eighth in lineup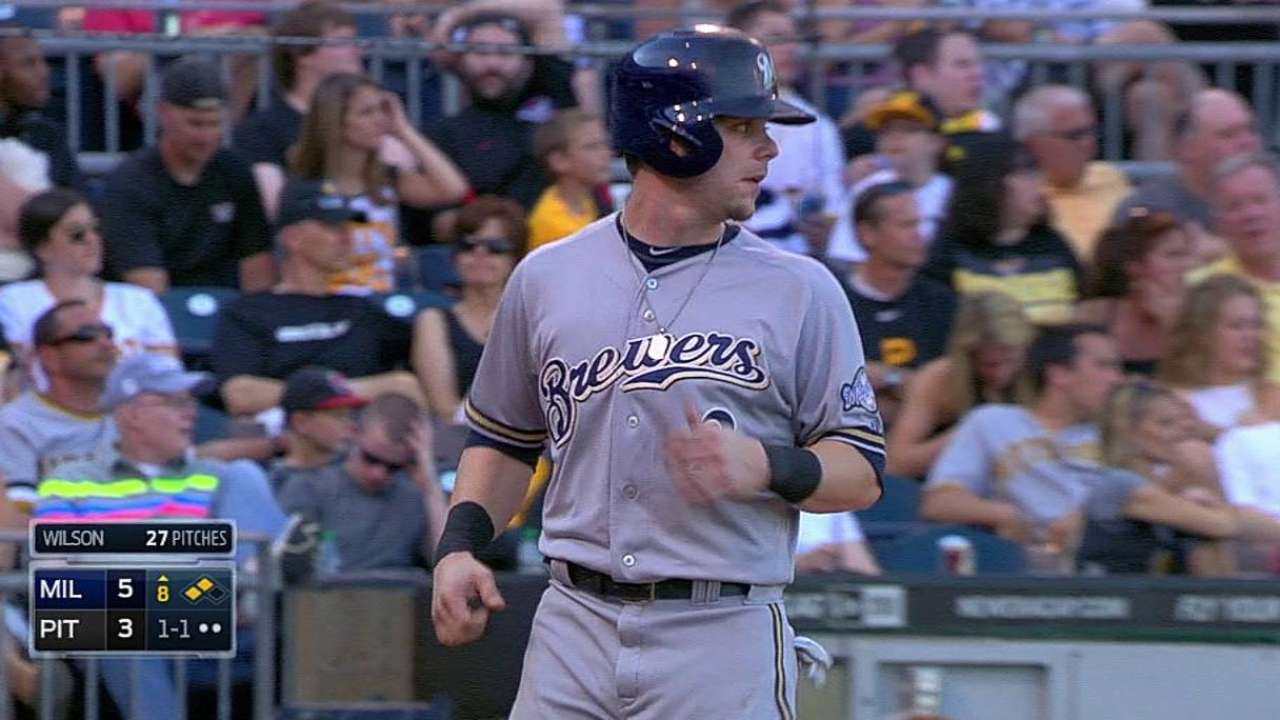 NEW YORK -- With the reveal of the Brewers' lineup Tuesday came a surprise: Scooter Gennett batting leadoff in place of Jean Segura, who occupied the No. 8 hole.
Segura is fresh off a 1-for-12 series against the Pirates, and he's batting .182 in June entering the team's opener against the Mets on Tuesday. His on-base percentage is down to .286 -- barely higher than Gennett's average (.283).
"Just trying to get [Segura] back to relaxing and getting on base again, and Scooter, his on-base is a little better [.323]," manager Ron Roenicke said. "I've been kicking it around for a while. We've talked about getting [Carlos] Gomez back to the leadoff spot sometime, and that may come. I don't know. We'll see how this goes."
Roenicke later reiterated that Gomez's return to the top of the lineup was probable somewhere down the line, but for now he doesn't want to completely re-work what has been very productive.
The lineup in its current form is a little more than a half-month old, and was a product of Aramis Ramirez landing on the disabled list. In the last 16 contests -- since Gomez moved to the cleanup role -- the Brewers are averaging 5.9 runs per game. Before the change, the average was 3.8.
"We were thinking about turning the whole thing around and doing kind of getting back to where I thought they may end up," Roenicke said. "But we're still swinging the bat well enough that I want to keep most of it the same, and this is a pretty easy change."
Gennett is hitting .381 (8-for-21) in six games this month. In a small sample size -- five games -- he is a .364 (8-for-22) hitter out of the leadoff spot.
Segura, meanwhile, will try to figure things out at the bottom.
"[The weekend] was a tough series for me," Segura said. "[I have to] make a little adjustment. I think it's my approach. I'm trying to get better, get a pitch to hit."
Tim Healey is an associate reporter for MLB.com. This story was not subject to the approval of Major League Baseball or its clubs.