Rivera relishing regular work behind the dish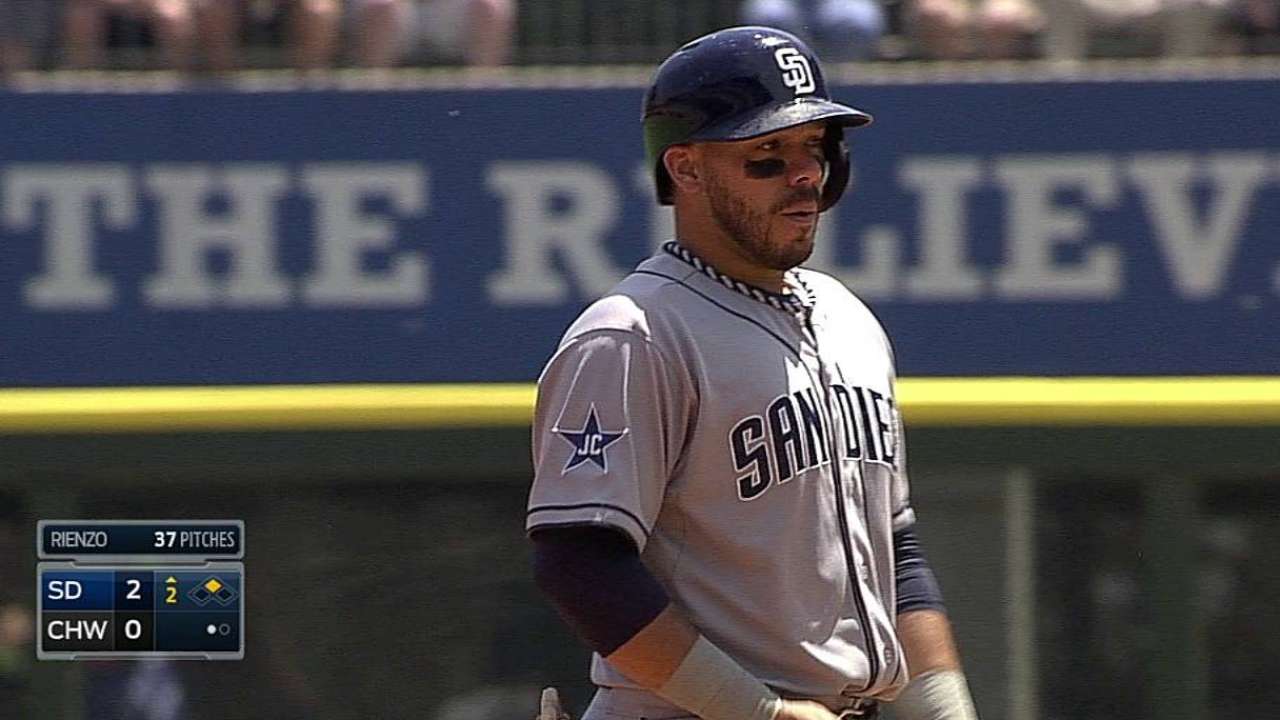 PHILADELPHIA -- Padres catcher Rene Rivera made his eighth start in the last nine games on Tuesday against the Phillies. Rivera, who began the season as pitcher Andrew Cashner's personal catcher, has swung the bat decently, but has really impacted the pitchers on defense.
In 28 previous games behind the plate, the pitching staff posted a 2.72 ERA (70 earned runs, 231 2/3 innings), the second-best catcher ERA in the Majors this season with a minimum of 200 innings.
"I haven't really been able to play every day in the big leagues," Rivera said. "This is great. I finally get an opportunity to do it. I'm trying to take advantage."
"He's playing well and I like the way he's catching," manager Bud Black said. "He's doing a good job with the pitching staff and our team ERA is really good when he's catching."
Rivera's in there for his effectiveness calling pitches, but he has provided enough offense to keep himself in the lineup. He entered Tuesday hitting .259 (7-for-27) against left-handers and .290 (9-for-31) with runners on base.
Yasmani Grandal, the other catcher on San Diego's roster, is hitting .183 (22-for-120) this season.
"Grandal potentially has a lot of upside," Black said. "A switch-hitting catcher in his mid-20s with some tools, you'd like to think that the guy could grab the job and get the majority of playing time. But for now, Rene's playing better."
Erik Bacharach is an associate reporter for MLB.com. This story was not subject to the approval of Major League Baseball or its clubs.