Bullpen on fire to start June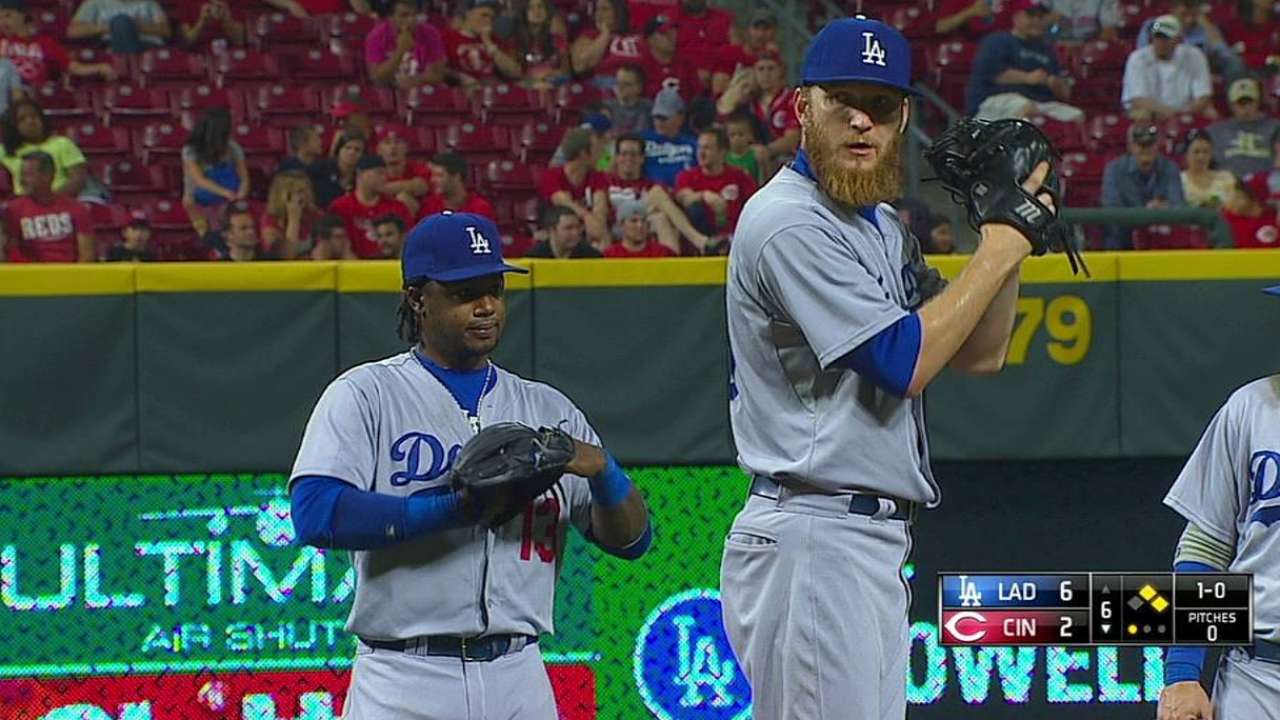 CINCINNATI -- The Dodgers' bullpen has been sensational so far this month, posting a National League-best 0.93 ERA (two earned runs in 19 1/3 innings pitched) going into their game against the Reds on Tuesday at Great American Ball Park. Opponents this month are hitting .175 (11-for-63) with 22 strikeouts against Los Angeles relievers.
In their 6-2 win over Cincinnati on Monday, the Dodgers escaped three consecutive innings with the help of double plays induced by relievers J.P. Howell and Brandon League. Howell, in particular, has been excellent of late, having not been scored upon in his last 11 appearances (9 2/3 innings since May 9).
"At the beginning of the year we were just chasing results," Howell said of the bullpen. "And that's a tough way to play the game rather than to stick to our process and calling that a successful inning, which is what we're doing now. We're just trying to stick to our process and not worry about what happens. You can be on point and give up runs, and you can be terrible and give up no runs. We found that out and now we're focusing on the process and not results."
After Monday's win, manager Don Mattingly said that with the starters going deeper into games, the relievers are able to better settle into their specific roles, which has helped. Howell agreed with that assessment.
"That's definitely true, it's helped," Howell said. "We hate to use the excuses about why we were struggling earlier. We don't want to put down anyone else but ourselves. We want to be accountable for our inning no matter what's going on. But it does definitely help whenever the guys are going a little bit deeper to start the game."
Manny Randhawa is an associate reporter for MLB.com. This story was not subject to the approval of Major League Baseball or its clubs.