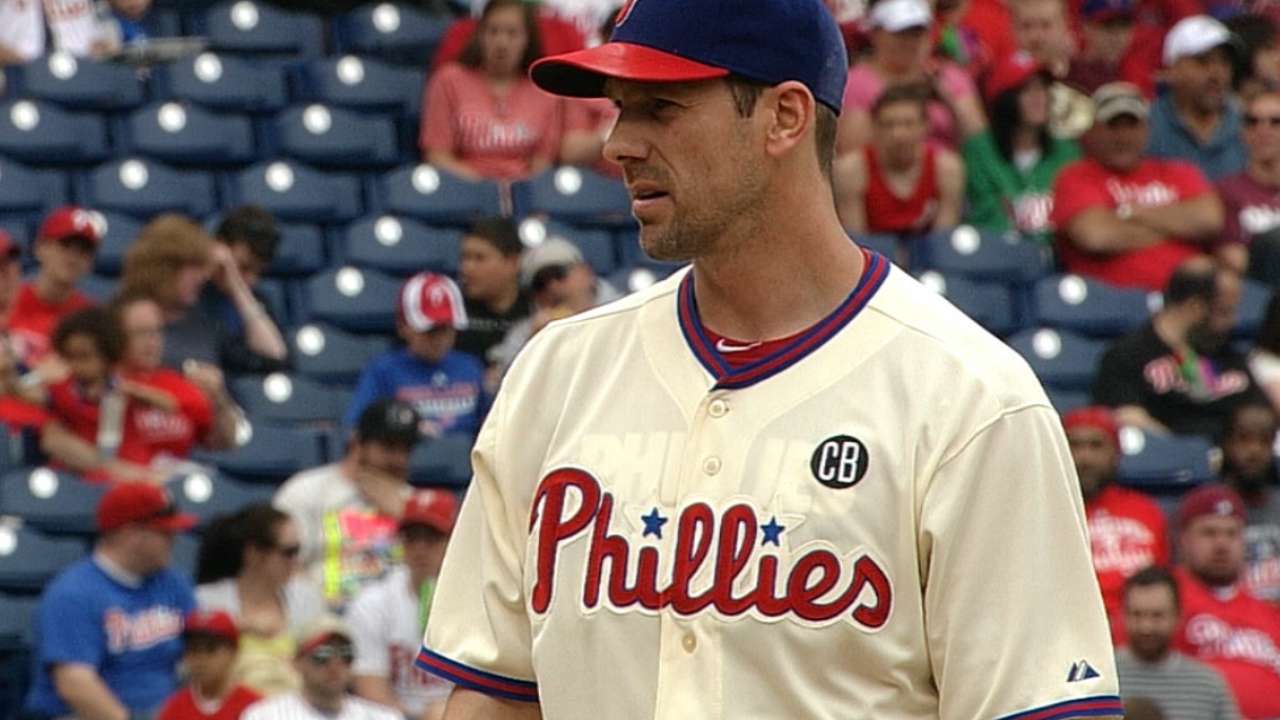 • According to manager Ryne Sandberg, veteran left-handed ace Cliff Lee is close to picking up a ball again after sustaining a strained left elbow. Lee has not thrown since May 19.
"This is the first time he's gone through something like this other than some neck and back issues, so it's all new to him," Sandberg said. "In that area it's necessary to get pain free before he starts anything. The sensation and discomfort lingered a little bit longer.
• Third baseman Cody Asche (left hamstring strain) will play in simulated games this week in Clearwater, Fla. If all goes well, he could begin a rehab assignment as soon as Friday.
Michael Radano is a contributor to MLB.com. This story was not subject to the approval of Major League Baseball or its clubs.