Simmons shows ability to stay calm and collected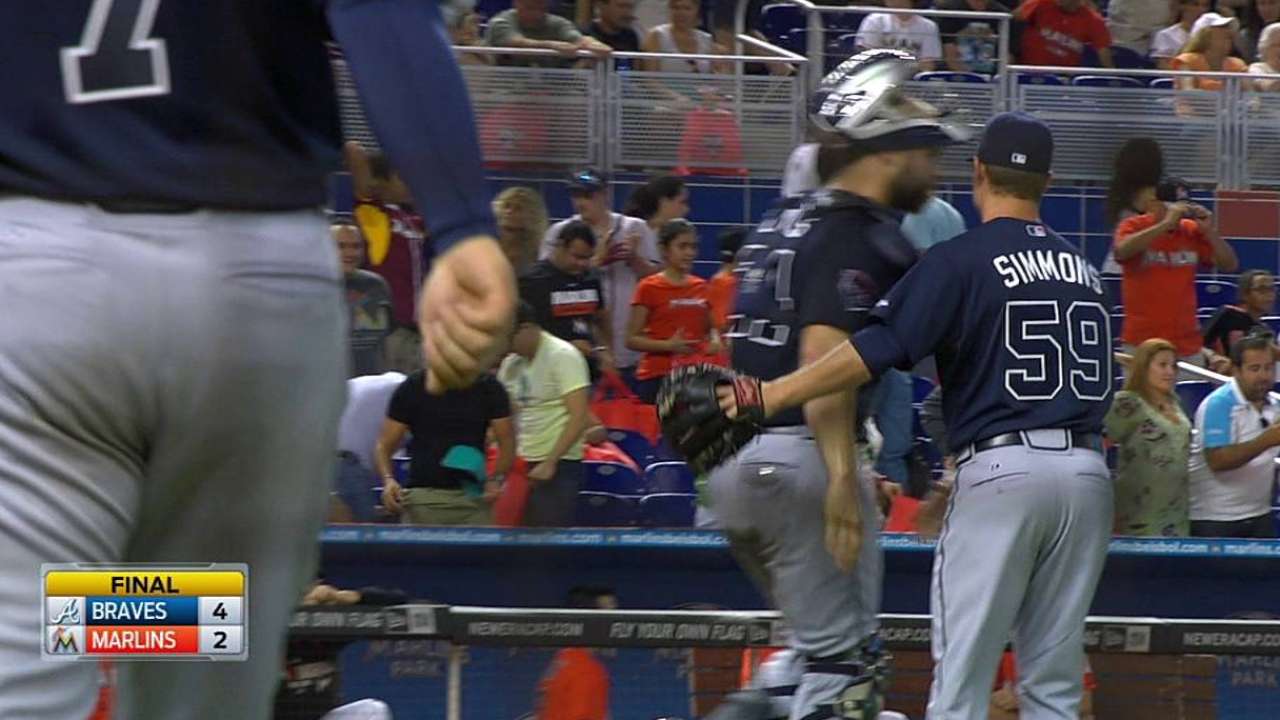 DENVER -- After right-handed reliever Shae Simmons told reporters he'd consumed a lot of coffee as he felt himself dozing while sitting in the bullpen during his first Major League game, backup catcher Gerald Laird made his young teammate chart every pitch thrown during the next game.
Simmons, 23, actually ended up throwing the final inning of that next game, in Miami, and earned his first save. When Laird presented Simmons with a game ball and the lineup card, he told him he still wanted him to go back and chart the inning he threw.
Just as he did not blink when the team's veterans forced him to ride a pink bike for a few days during Spring Training, Simmons took Laird's ribbing in a good-natured manner. As he has shown while not allowing a run in the seven appearances he has made dating back to his May 31 debut, he does not seem fazed by too many things.
In that debut, Simmons threw his first pitch with two on and two outs in the eighth inning and the Braves holding a one-run lead. He notched the save the following day while Craig Kimbrel rested, and then completed a perfect eighth inning on Monday with a strikeout of Troy Tulowitzki, who has hit .480 at Coors Field this season.
"He's only been with us for a week or two weeks," manager Fredi Gonzalez said. "You don't know what kind of kid he is, but it doesn't seem like he gets in these situations and gets rattled."
Mark Bowman is a reporter for MLB.com. This story was not subject to the approval of Major League Baseball or its clubs.