Reliever Harris gets second chance in Majors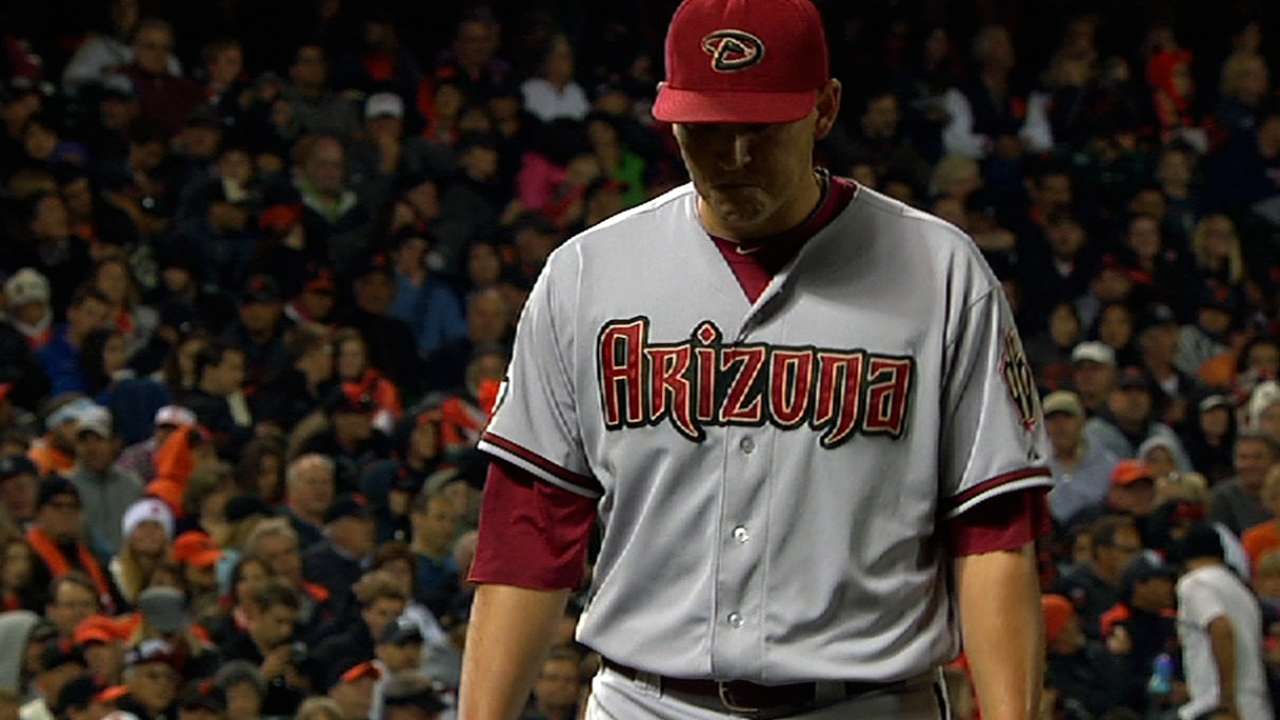 PHOENIX -- When he was optioned to Triple-A Reno in April, D-backs reliever Will Harris did not pout or complain. Instead, he took responsibility for it, and that's probably why he finds himself back in the big leagues.
"I took it as I had an opportunity to start the year, which is all you can ask for, and I didn't necessarily make the most of it," Harris said. "So I can't really be mad at anybody."
Harris made the Opening Day roster, but he was optioned to Reno on April 14 with a 9.72 ERA.
With Reno, Harris was 3-2 with a 1.13 ERA in 20 games, and he was recalled prior to Monday's game as the D-backs elected to go with 13 pitchers with the bullpen overtaxed of late.
"I knew the only way I was going to get back here was to pitch well," Harris said. "You know when you get sent down, you don't really know if you're ever coming back. So you have to take the approach that the only way I'm going to get back is by pitching well, and everything else falls into place. Now I've got another opportunity, and it will be whatever I make of it."
Steve Gilbert is a reporter for MLB.com. Read his blog, Inside the D-backs, and follow him on Twitter @SteveGilbertMLB. This story was not subject to the approval of Major League Baseball or its clubs.