Pagan misses second start with shin bruise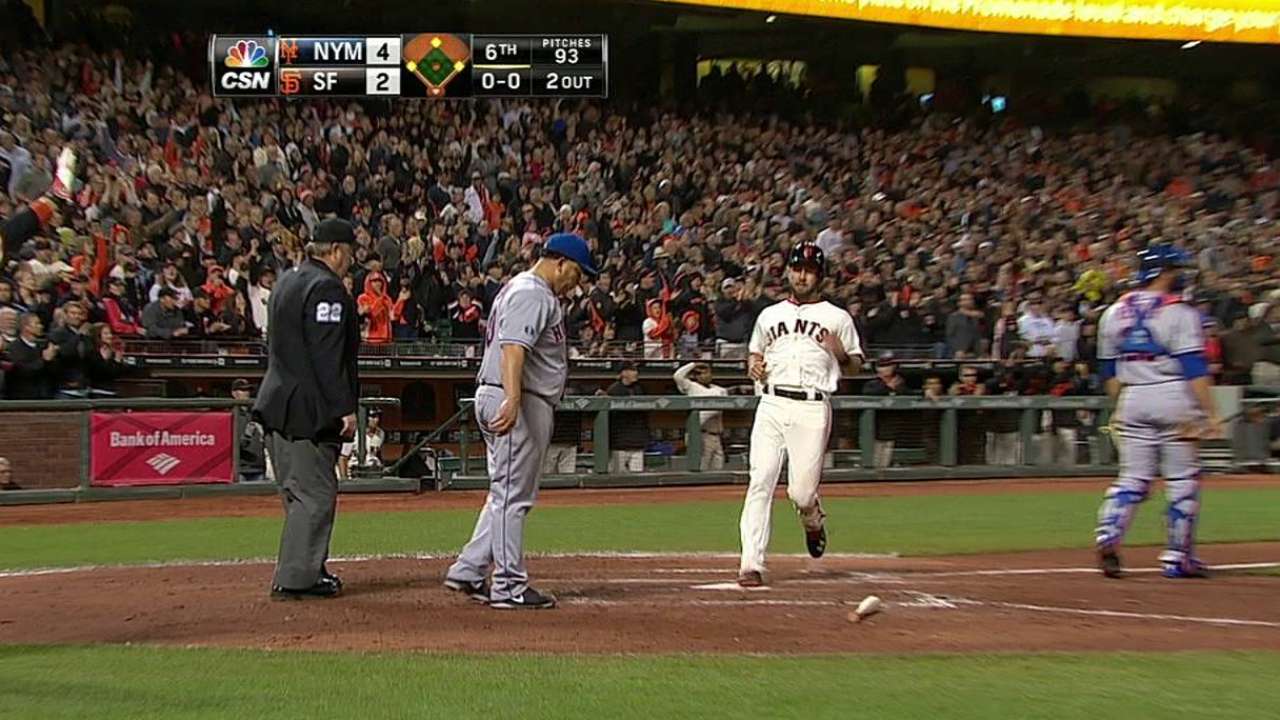 SAN FRANCISCO -- Half an hour after serving as the catalyst to the Giants' come-from-behind victory in the ninth inning Saturday night, Angel Pagan entered the team's clubhouse with a heavy bandage job wrapped around both his torso and right leg.
Pagan was held out of Sunday's lineup; he "felt it pretty good" according to manager Bruce Bochy after sliding into New York catcher Anthony Recker on Saturday night. The sore shin was simply a convenient reason to give Pagan a day off.
After being held out of the lineup again Monday, the shin is a bit more of an issue than originally thought, but neither Bochy nor Pagan anticipates a lengthy absence due to what Bochy called a lower leg contusion.
"Hopefully tomorrow," Pagan said Monday when asked to forecast his return to the lineup.
Added Bochy: "I think another day would serve him well."
Pagan grounded out as a pinch-hitter in the ninth inning of Monday's 9-2 loss to the Nationals.
Gregor Blanco occupied Pagan's usual leadoff and center-field spots for the second consecutive day Monday. He starred in the team's 6-4 victory Sunday, going 2-for-4 at the plate with three RBIs.
Having a capable backup has helped Pagan rest when needed, instead of playing through the bumps and bruises.
"This is what a team is for. Sometimes you need somebody to step up and contribute when one of the players is not, and he's ready to do that," Pagan said of Blanco. "He's been picking me up, so far, so good; it's good to see. He's a big part of this team and he showed it in 2012 as well when we won a championship."
The pair of hits Sunday raised Blanco's season batting average to .253; he has 13 RBIs in 87 plate appearances. Pagan believes he'd be an everyday player for a handful of other teams around the Majors, "but he's here right now. He's ours."
Ryan Hood is an associate reporter for MLB.com. Follow him on Twitter @ryanhood19. This story was not subject to the approval of Major League Baseball or its clubs.