Belt, Casilla progressing nicely in injury recovery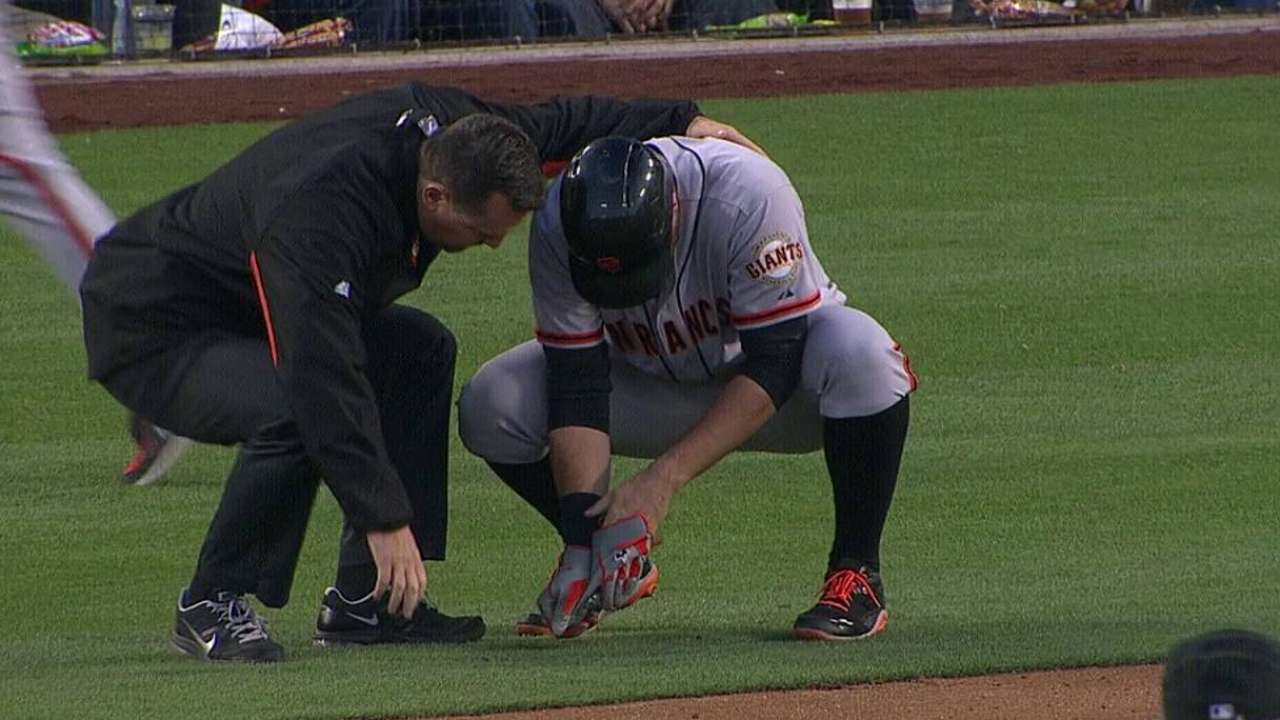 SAN FRANCISCO -- All news on the injury front was good Monday for Giants first baseman Brandon Belt and reliever Santiago Casilla.
Belt took ground balls at first base for the first time since breaking his left thumb May 9. The pins that were inserted after his surgery were removed late last week. Manager Bruce Bochy estimated Belt could return to the lineup in two to three weeks.
Belt is hitting .264 with nine homers and 18 RBIs in 35 games this season.
Bochy said Belt will again take some fielding drills Wednesday. He'll be joined by Casilla, who will be doing pitchers' fielding practice.
"If all goes well [with Casilla], then we're looking at sending him to [Class A Advanced] San Jose to start his rehab as early as Thursday or even Wednesday," Bochy said.
Casilla owns a 1.37 ERA through 26 1/3 innings. He strained his right hamstring May 21.
Ryan Hood is an associate reporter for MLB.com. Follow him on Twitter @ryanhood19. This story was not subject to the approval of Major League Baseball or its clubs.