Twins GM Ryan improving in cancer recovery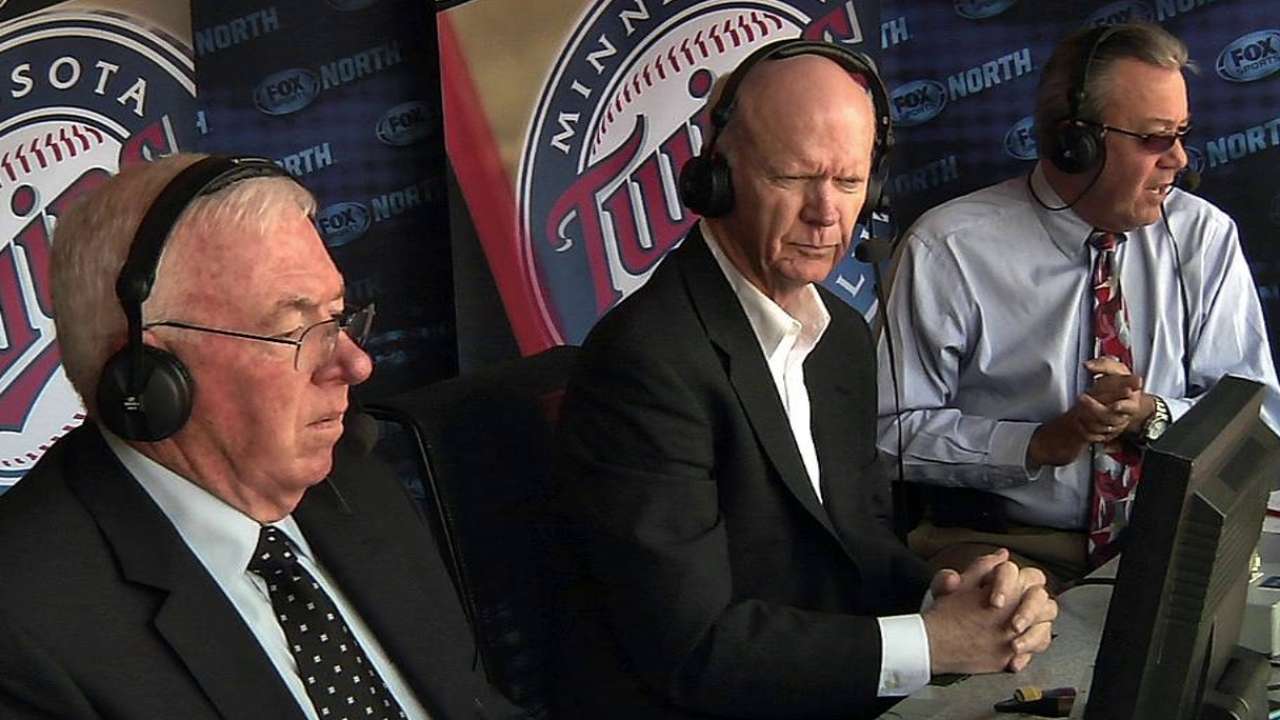 TORONTO -- Twins general manager Terry Ryan has been feeling much better in his recovery from neck cancer, and is almost ready to take back his usual responsibilities.
Ryan, 60, was diagnosed with squamous cell carcinoma in early February, and he had surgery to remove a cancerous mass from his neck on Feb. 11. He finished radiation treatments in late April and still has to undergo some physical therapy, but he has been working from his office over the last few weeks.
Ryan negotiated the Kendrys Morales deal with agent Scott Boras, and also spoke at Morales' press conference on Sunday. He was also at Target Field on Monday to introduce first-round Draft pick Nick Gordon, who officially signed with the Twins. The hope is that Ryan will join the Twins on their road trip through Anaheim and Texas that begins on June 24.
"The big thing is, he's back in the office and in there every day and watching games," said assistant general manager Rob Antony, who had been serving as acting GM in Ryan's absence. "So he's back in action."
Ryan estimated he's at about 80 percent when talking to reporters on Sunday but Antony said he believes Ryan was selling himself short. He still has problems with swallowing and with certain types of food but his energy level is almost back to normal.
"I think he's better than 80 percent," Antony said. "I think he's closer to 90 percent because he has a lot of energy. He has spark and his energy back. But that being said, he's the only one who knows how his throat feels and everything."
Antony added that the transition has been smooth recently, and he has started to advise other teams and agents to call Ryan now that he's back in the office and feeling better.
"I would say they should start talking to Terry," Antony said. "It's been seamless. It's like it was before. It's nice to go back in and get back to discussing everything with him and going over things."
Rhett Bollinger is a reporter for MLB.com. Read his blog, Bollinger Beat, and follow him on Twitter @RhettBollinger. This story was not subject to the approval of Major League Baseball or its clubs.