Walden in 'pen will be welcome sight for Braves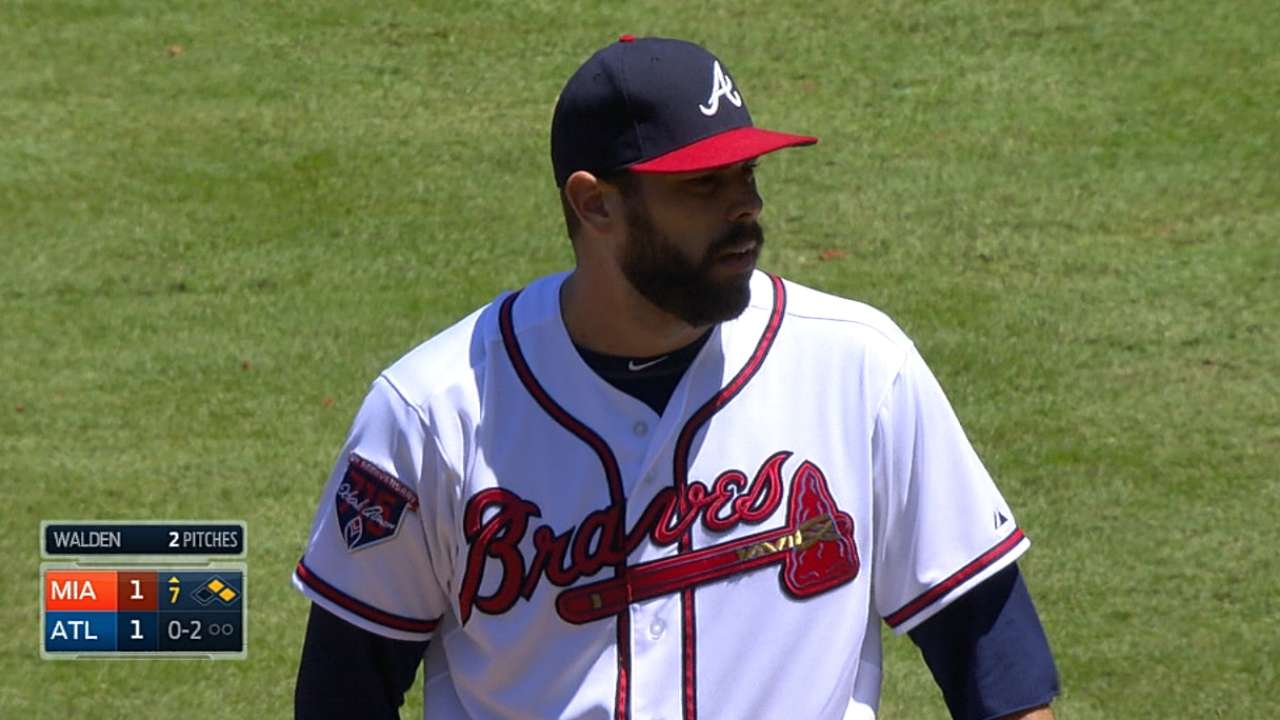 DENVER -- When top setup man Eric O'Flaherty sustained a season-ending elbow injury six weeks into the 2013 season, the Braves saw the other members of their bullpen step up and fill the void in an impressive manner. They've not been as fortunate while spending the past five weeks without right-handed setup man Jordan Walden.
The Braves have already lost more games (six) that they led at the completion of the sixth inning than they did all of last season (five). Four of those 18 losses have come since May 27.
Thus it goes without saying that the Braves are looking forward to putting Walden back in the bullpen for Tuesday night's game against the Rockies. Walden, who has been sidelined since May 4 with a strained left hamstring, struck out five of the eight batters he faced while completing his rehab appearances for Triple-A Gwinnett.
Now the Braves will simply hope that Walden is able to avoid the numerous leg and back ailments he has dealt with over the past few years while employing a violent delivery that stresses his left leg as he vaults himself toward the plate. He posted a 1.59 ERA, limited opponents to a .171 batting average and struck out 39 percent of the batters he faced in the 13 appearances he made before the hamstring began bothering him against the Giants on May 4.
"It's always nice to have a guy like Walden come back, especially with the ability that he brings and what he brings to the table," right-handed reliever David Carpenter said. "We were just trying to piece things together after he went down. To get a guy like that back is definitely a good feeling."
With Walden out of the mix, the Braves have mixed and matched relievers in an attempt to find a reliable eighth-inning setup man. But Carpenter has posted a 5.68 ERA and allowed opponents to produce a .379 on-base percentage since Walden went on the disabled list. Luis Avilan, who served as a reliable setup man last season, fell out of favor in April and has recently been primarily used as a left-handed setup specialist.
Consequently, Shae Simmons -- who made his Major League debut on May 31 -- has essentially served as the top setup man over the past week.
"It stinks, but it's ... just a matter of keeping that mind-set of remembering that we're good and what got us here," Carpenter said. "Now we've just got to go out and do it."
Mark Bowman is a reporter for MLB.com. This story was not subject to the approval of Major League Baseball or its clubs.