Pagan's day off comes at opportune time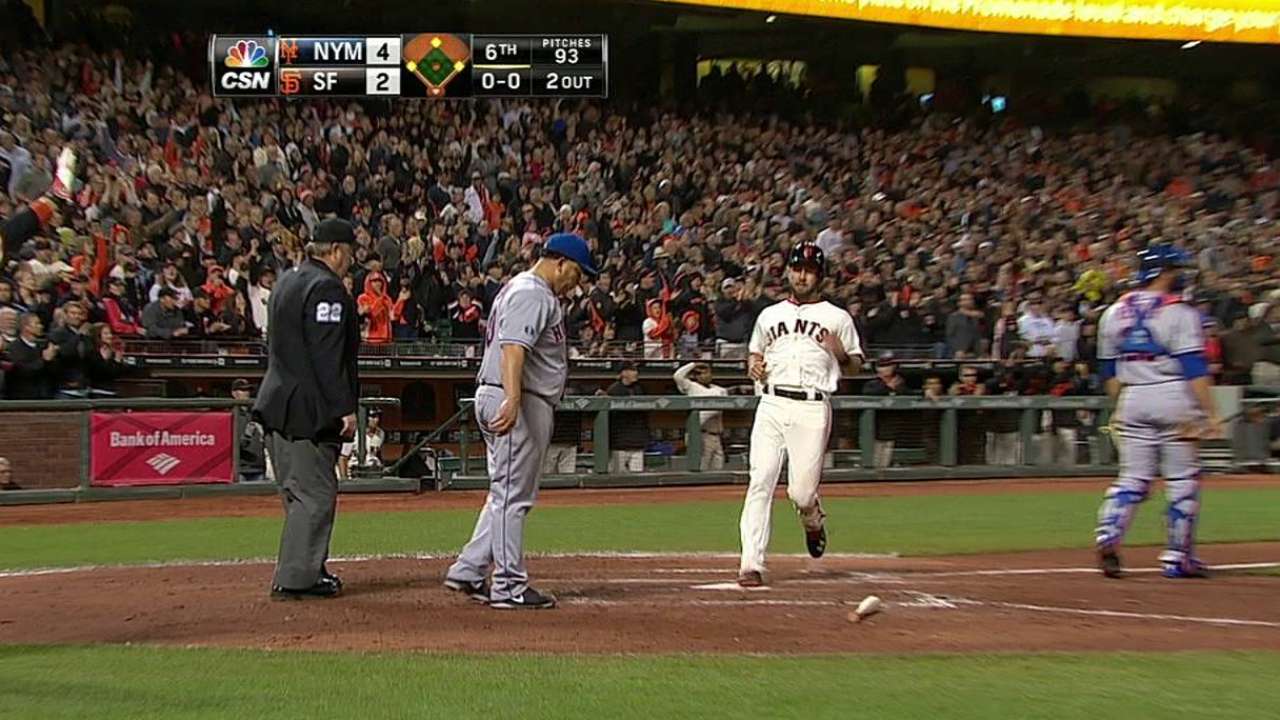 SAN FRANCISCO -- Two factors went into the decision to give Angel Pagan a day off for Sunday's series finale against the Mets.
First, Pagan has been dealing with ongoing right knee discomfort for much of the season, and manager Bruce Bochy said Sunday was part of a plan to get him occasional rest.
Also, on Saturday night when Pagan slid into Mets catcher Anthony Recker to tie the game, 4-4, he "got banged up a little bit," Bochy said.
As a result, Pagan was out and Gregor Blanco replaced him at the leadoff spot and center field.
In many ways, Pagan has been the Giants' most productive hitter this year. His .323 batting average ranks fifth in the National League. Yet Bochy thinks rest here and there this season will benefit him.
"It's already shown that it pays dividends when he gets a day off," Bochy said.
Willie Bans is a contributor to MLB.com. Ryan Hood is an associate reporter for MLB.com. Follow him on Twitter @ryanhood19. This story was not subject to the approval of Major League Baseball or its clubs.