Hamilton keeps up aggressive play, headfirst dives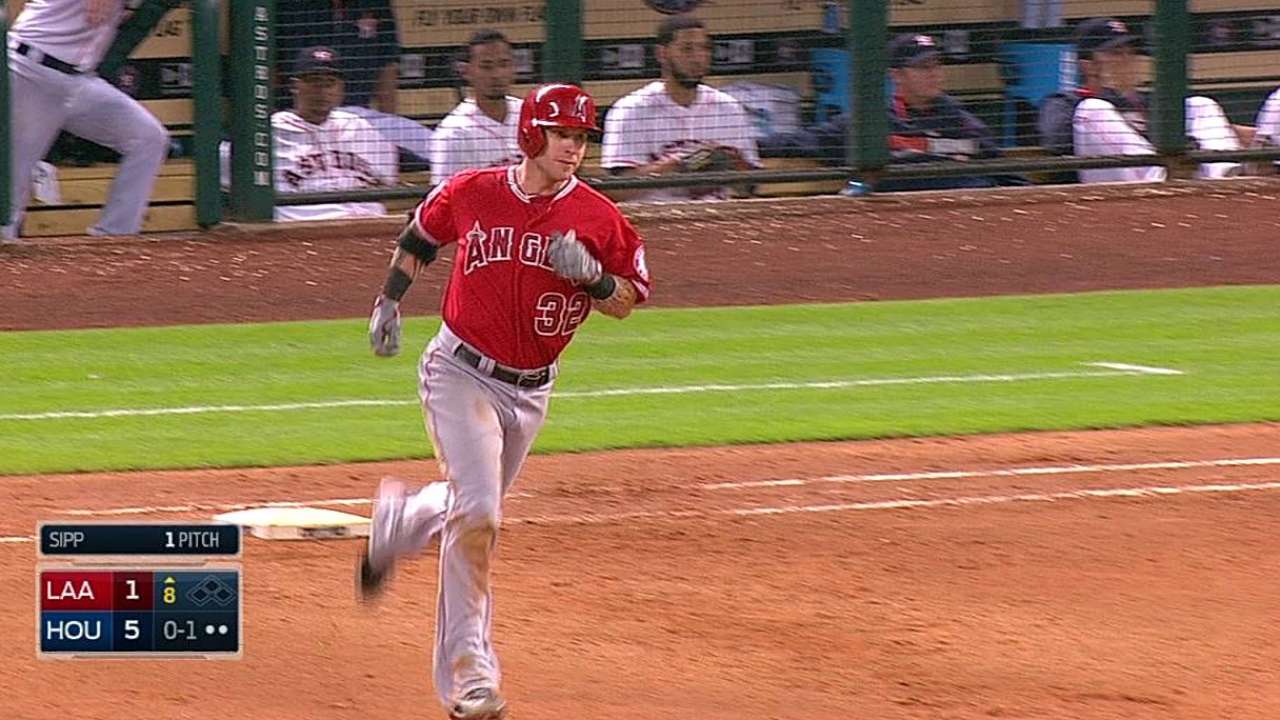 ANAHEIM -- The good news is Josh Hamilton took a lot of extra bases on Saturday night, notching three singles, stealing second base, going first to third on a sharp single to right, scoring a run and coming out of it all unscathed.
The bad news -- or, perhaps, the uncomfortable reality -- is that he's still sliding headfirst.
That won't change, even after spending eight weeks rehabbing a surgically repaired left thumb.
"I can't say it's good to see him dive headfirst into a base," Angels manager Mike Scioscia said. "Usually when he does, it means he's safe into a base. But he's got enough protection in there that that shouldn't be an issue. I can't make too much of it. He's going to play aggressively."
Hamilton, who originally injured the thumb on a headfirst slide into first base on April 8, is wearing a guard on his left hand when he reaches base for added protection -- but he isn't a very big fan of it.
"It slows me down," Hamilton said, referencing how the dirt creeps inside of it every time he slides.
But the 33-year-old will continue to wear it for about a month, giving his thumb a little more time to fully heal and to ease the concerns of others.
"If it's mentally better for the training staff and the coaches, I'm all for it," said Hamilton, who entered Sunday 6-for-19 since coming off the disabled list. "But what if I dive in the outfield? Whatever."
Alden Gonzalez is a reporter for MLB.com. Read his blog, Gonzo and "The Show", and follow him on Twitter @Alden_Gonzalez. Matthew DeFranks is an associate reporter for MLB.com. This story was not subject to the approval of Major League Baseball or its clubs.