Black not worried about Stults getting on track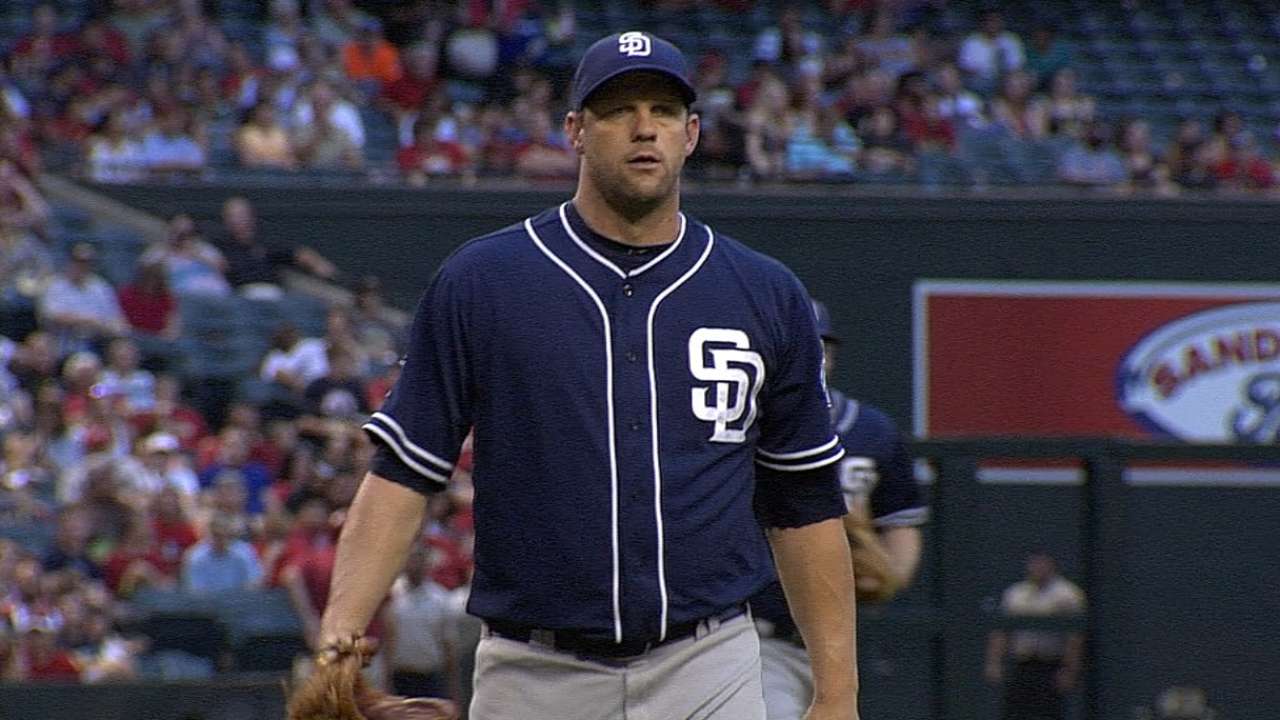 SAN DIEGO -- It's had been seven days since Eric Stults made his last start last Sunday against the Chicago White Sox. Since then, he lost his grandmother, who died last week after battling Alzheimer's Disease for years.
Padres manager Bud Black says he isn't concerned about Stults, who's given up 12 earned runs in 16.2 innings over his last three starts.
"Mentally, he's a tough kid," Black said. "I don't worry about his preparation. I don't worry about his competitiveness."
Opponents have hitting .309 against Stults, and after allowing 18 homers in more than 200 innings in 2013, he's already allowed 12 this season.
"Stultzy is a guy like a lot of pitchers in this league who have to rely on location," Black said. "They have to change speeds, they have to hit the glove. They have to do what they do, and with him, it's moving the ball in and out, keeping the ball down, changing speeds effectively and not leaving balls up in the middle of the plate."
Sunday will be the second time the southpaw has faced the Nationals this season. He got a no-decision in a 4-3 victory on the road April 24 when he allowed two runs on 10 hits in 5 1/3 innings.
Will Laws is an associate reporter for MLB.com. This story was not subject to the approval of Major League Baseball or its clubs.