Cuddyer nears return from injured left shoulder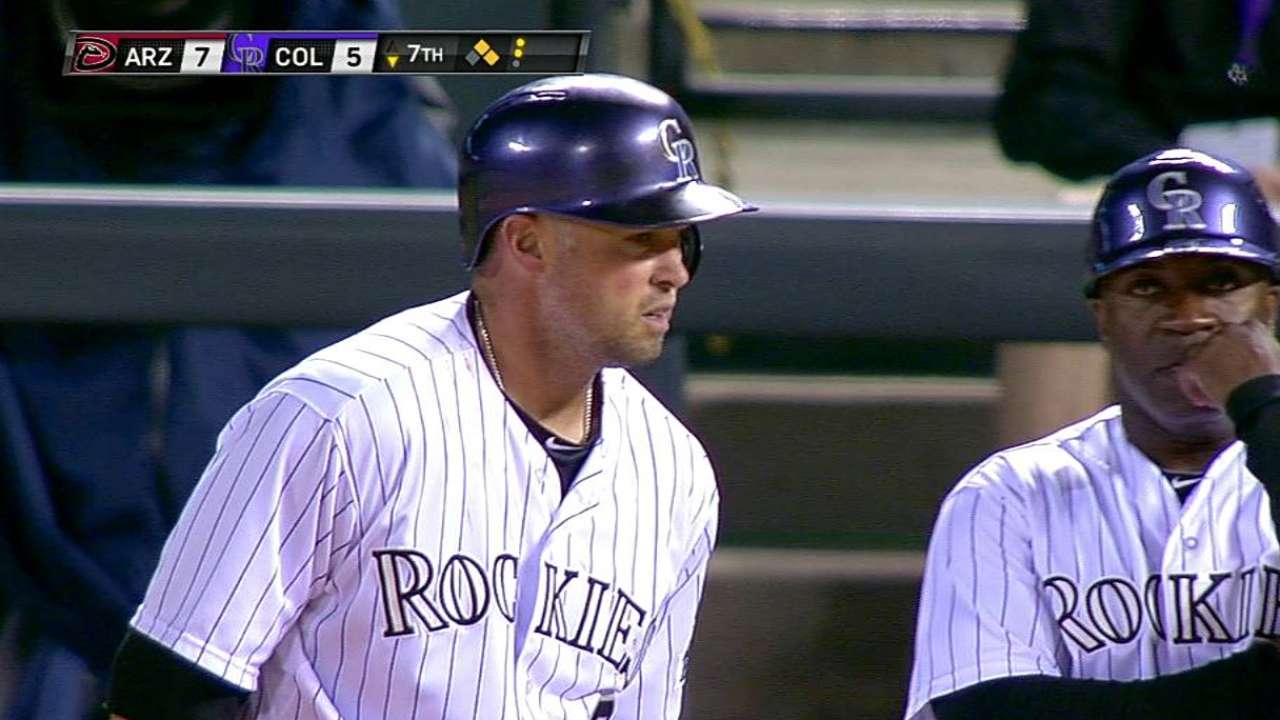 DENVER -- Rockies veteran Michael Cuddyer said his sore left shoulder had made "progress" after two days off, and manager Walt Weiss said it was possible he would be available for Sunday's series finale against the Dodgers at Coors Field.
Cuddyer, the regular right fielder who also plays first and third base, suffered the injury diving for a ball while playing third in the ninth inning of Thursday night's 12-7 loss to the D-backs.
Weiss said Cuddyer wasn't available Saturday, even if the game had extended beyond the 10th inning -- when the Rockies' Brandon Barnes delivered the game-winning RBI triple.
Weiss gave first baseman Justin Morneau a planned day off from the starting lineup on Sunday. Ideally, the right-handed-hitting Cuddyer would have played first, with Dodgers lefty ace Clayton Kershaw pitching. But in his absence, Weiss started left-handed-hitting Ryan Wheeler at first base.
Barnes started in center field and hit second, behind Charlie Blackmon, who led off. Blackmon, Wheeler and starting pitcher Jorge De La Rosa were the only left-handed hitters in the lineup.
Additionally, Weiss moved DJ LeMahieu to third base and started Josh Rutledge at second. Rutledge was the starter at second last year before LeMahieu won the job and earned the Rockies' Defensive Player of the Year Award.
LeMahieu, however, is capable of playing shortstop and third base, so his ability to move came into play when Nolan Arenado suffered a broken left middle finger on May 23.
"He's been over at third in some double-switches and that type of things and he's played a lot of third in the past," Weiss said. "I wanted to get Rutledge involved and keep him involved. 'Rut' swung the bat well [Saturday, 2-for-4]."
Thomas Harding is a reporter for MLB.com. Follow him on Twitter @harding_at_mlb. This story was not subject to the approval of Major League Baseball or its clubs.