Gallo, Gonzalez promoted to Double-A Frisco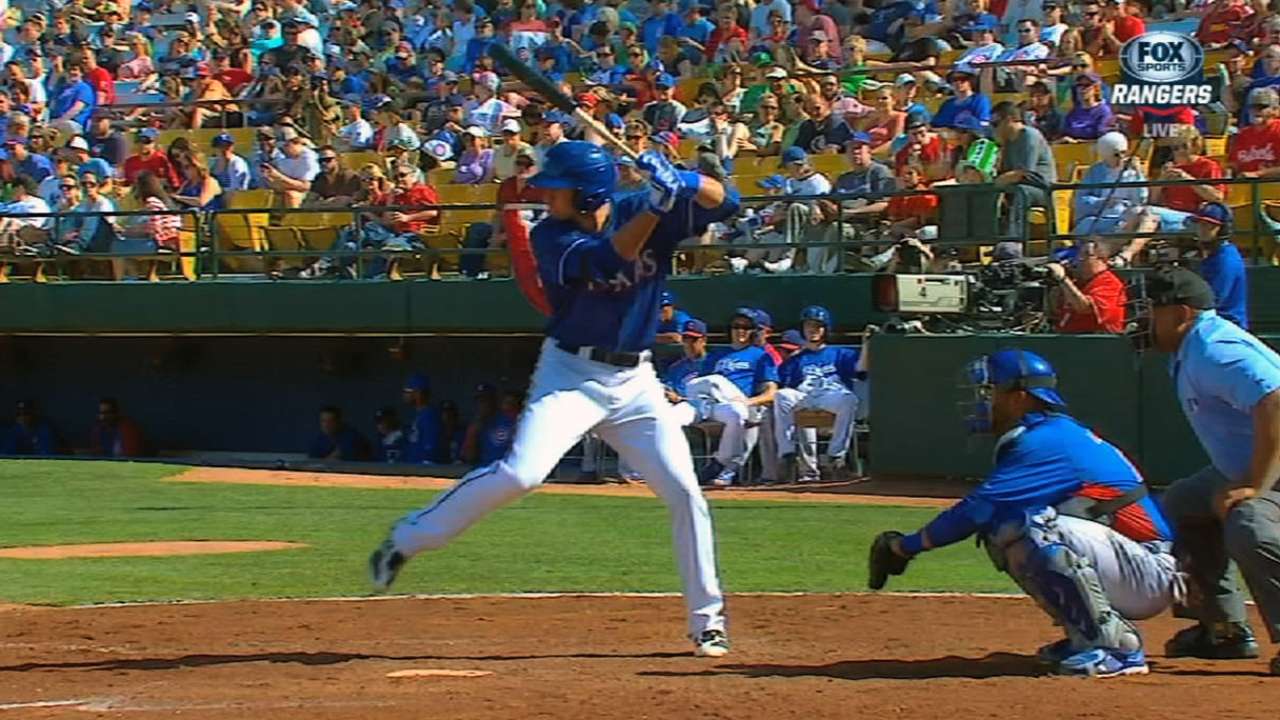 ARLINGTON -- Two of the Rangers' top prospects have been promoted.
Joey Gallo (ranked as the organization's No. 4 prospect by MLB.com) and Alex "Chi Chi" Gonzalez (No. 6) have both been moved to Double-A Frisco from Class A Advanced Myrtle Beach.
Neither is expected to play Sunday night in Frisco, but Gallo has officially been added to the roster. Gonzalez could make his first start as early as Tuesday.
Gallo, a 20-year-old third baseman, leads the Minor Leagues in home runs with 21 and is batting .323 with 50 RBIs. Gonzalez, a pitcher, was the Rangers' top pick in the 2013 First-Year Player Draft. In Myrtle Beach, he went 5-2 in 11 starts with a 2.62 ERA.
So that Gallo could be added to the roster immediately, Chris Grayson was moved down to Myrtle Beach.
Grace Raynor is an associate reporter for MLB.com. This story was not subject to the approval of Major League Baseball or its clubs.