Peralta making strong first impression with D-backs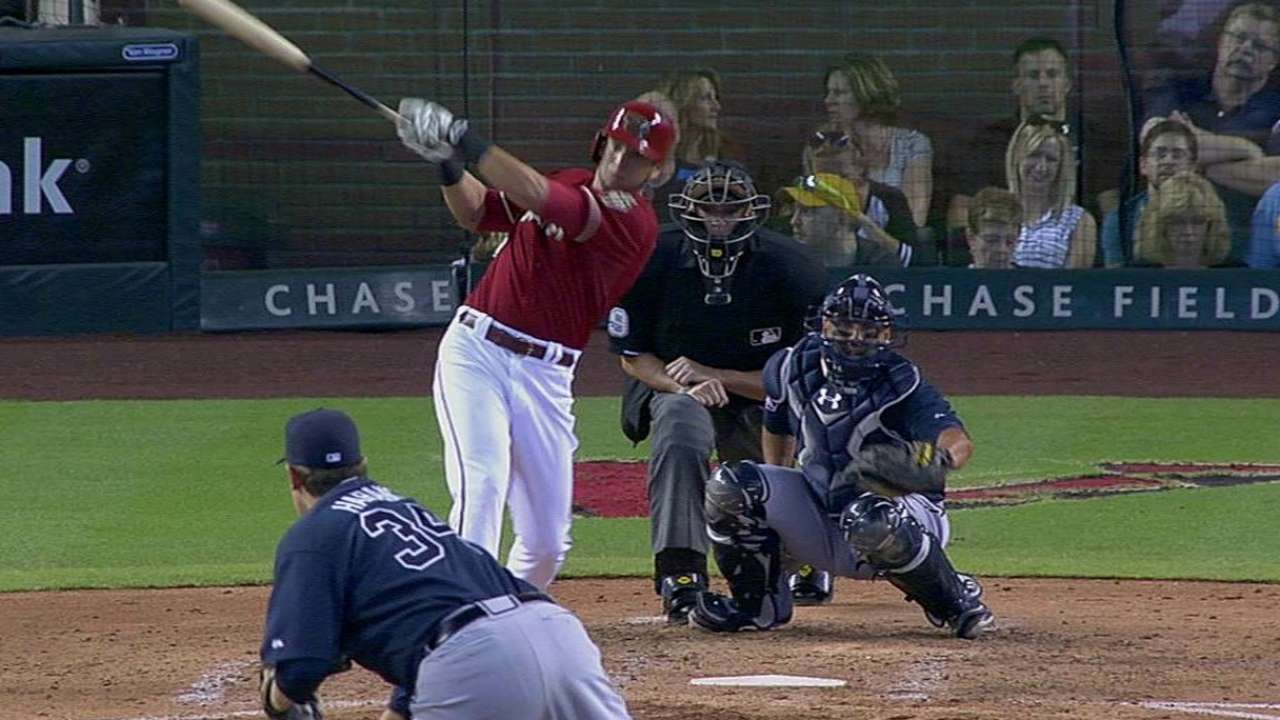 PHOENIX -- Six games into his Major League career, David Peralta is making an impact with both his bat and his glove.
Peralta is batting .429 (12-for-28) and has a hit in each game in which he has played. Moreover, he made a leaping grab at the wall in the bottom of the ninth that helped put the Rockies away on Thursday.
"[The catch] happened so quick, it happened so fast," Peralta said Friday. "I just saw the line drive, and it was, 'OK, I have to go for it,' and made the catch.
"I saw the pitcher after the game; he came to [me and outfielder Ender Inciarte] and said, 'Hey, thank you guys for making those catches. You saved my life.' I said, 'Don't worry, that's why we did it.'"
But Peralta isn't in the Majors because of his glove. He has hit well at every level he has played. Between playing in independent leagues and the D-backs' system, Peralta has a .347 career average outside of the Major Leagues. Before he got called up on June 1, Peralta was hitting .297 at Double-A Mobile and had an on-base plus slugging mark of .837.
"This is what I have to do," Peralta said. "When you get a callup, you have to keep dong what you're doing from the Minor Leagues, from the Double-A. I have to keep doing what I'm doing and working hard."
Peralta was one of several players who contributed to an offense that drove in a combined 32 runs in the three-game sweep of Colorado last week. Another one of those hitters, catcher Miguel Montero, said Peralta has adjusted well to playing in the Major Leagues.
"He's been great," Montero said on Friday. "He's swinging the bat good. He's just playing good baseball right now. Hopefully, he continues the good work."
Peralta continued his tear in Sunday's 6-5 victory by singling to right field in the fifth inning, breaking the D-backs' record for most consecutive games with a hit by a player starting his Major League career at seven. He also smacked a two-run shot in the seventh inning, the first homer of his career.
Adam Lichtenstein is an associate reporter for MLB.com. This story was not subject to the approval of Major League Baseball or its clubs.