Rangers to check all options to fill first base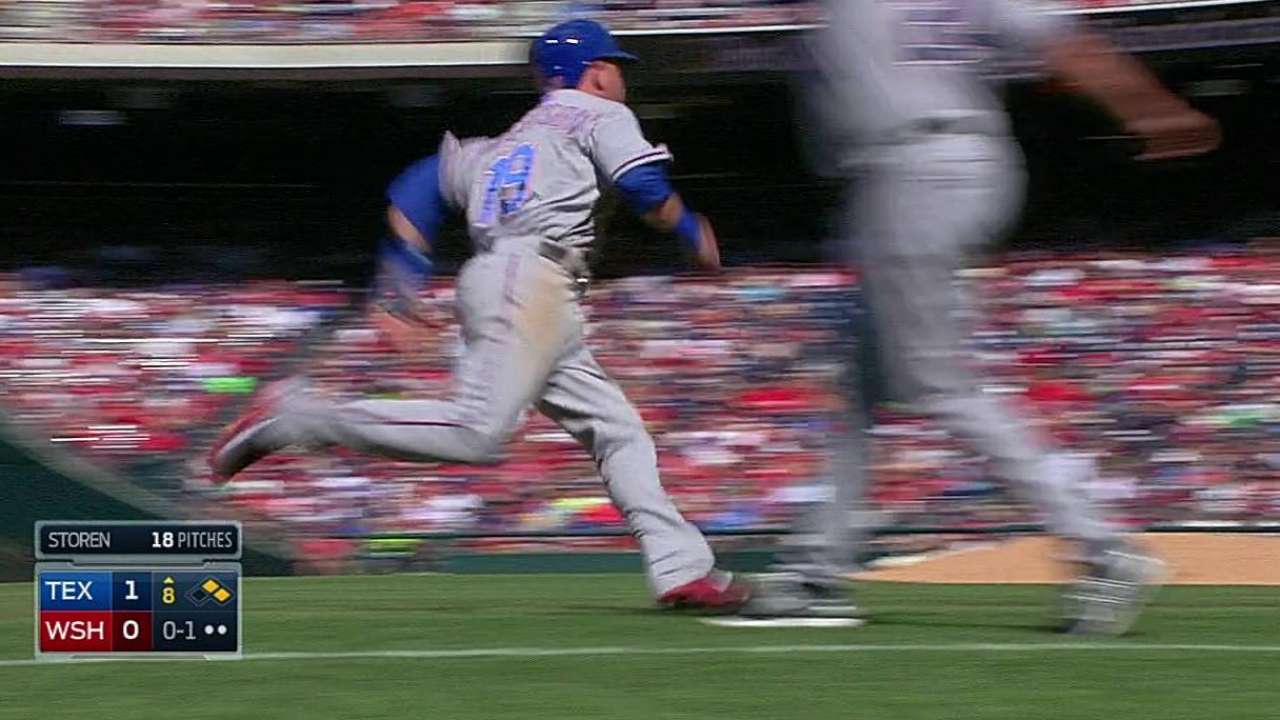 ARLINGTON -- When Prince Fielder had season-ending surgery to repair a herniated disk in his neck, Mitch Moreland was the obvious replacement at first base for the Rangers.
But with Moreland sidelined due to his impending left ankle reconstruction surgery, the Rangers don't have a true first baseman on the big league roster. Donnie Murphy, a second baseman, played first base for the first time in the Majors on June 1 against the Nationals, and he was back there again on Sunday.
"Today, I've got an option. I got Murphy over there," Rangers manager Ron Washington said. "Tomorrow, it may be someone else."
Murphy said Moreland helped him when he played first against the Nats at Nationals Park and that he'll have to readjust quickly.
"The day I played in D.C. he asked me if I had any questions, feel free to ask," Murphy said. "I'm always up for suggestions. It's a new position to me."
Outfielder Jim Adduci is the most obvious choice for first base, but on Saturday night, Adduci jammed his already-injured left little finger in a play at first base in Triple-A Round Rock. He'll see a hand specialist this week.
"When it rains, it pours," general manager Jon Daniels said. "He's sore. He'll see the hand specialist … hopefully he just kind of jammed it, and didn't re-inure it, but we'll know more [Monday]. He would be the most likely guy."
Washington and Daniels said that the club will explore internal and external options. Catchers Chris Gimenez and Robert Chirinos have both played a little bit of first base.
"I've still got over 100 games left," Washington said. "Just trying to make the guys that I do have believe they can and just go to war. That's it."
Grace Raynor is an associate reporter for MLB.com. This story was not subject to the approval of Major League Baseball or its clubs.