Puig, Gordon don't expect to be out long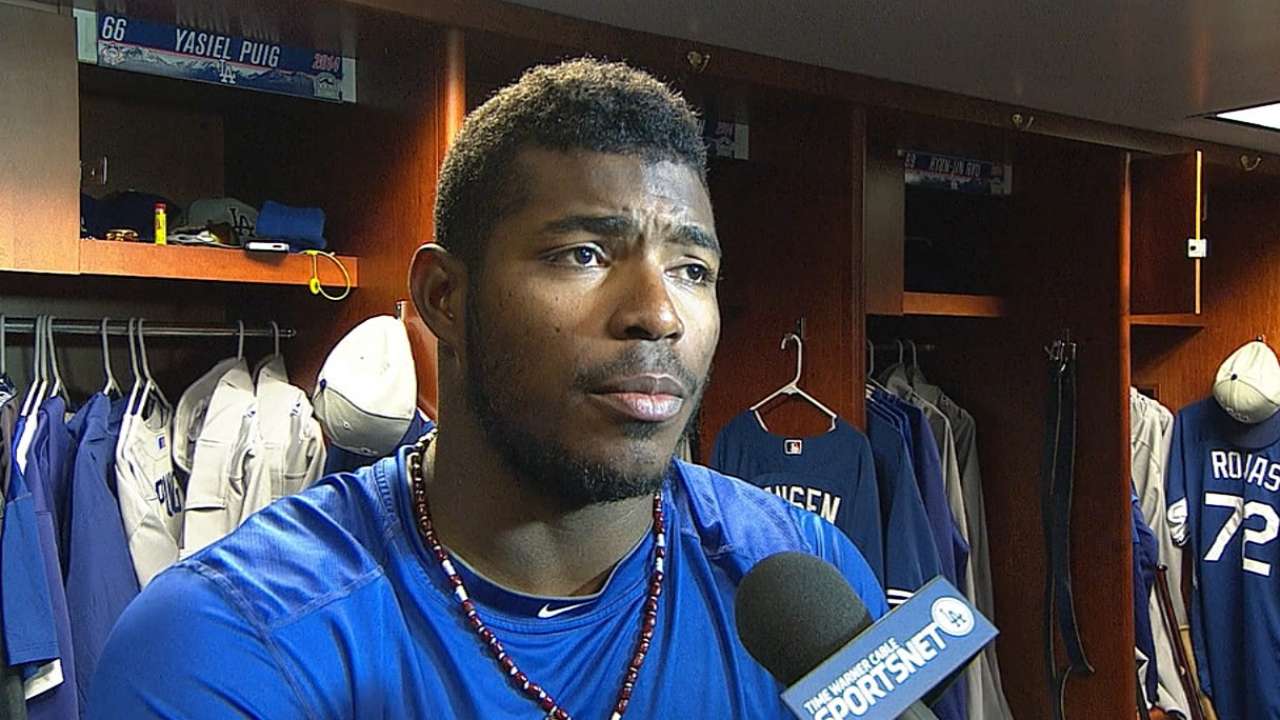 DENVER -- The Dodgers received upbeat updates on hip injuries to Yasiel Puig and Dee Gordon on Sunday, with manager Don Mattingly saying he's confident neither will be out "long term."
Gordon, who experienced right hip tightness on Saturday, said he expects to play on Monday night in Cincinnati.
Puig, who suffered a left hip pointer strain on Saturday, might need a day or two longer, but Mattingly didn't rule out either player being available in some way off the bench on Sunday.
Gordon felt his discomfort waking up on Saturday after racing to two triples on Friday night. Puig was injured while sliding into second base trying to break up a double play on Saturday.
Mattingly said Andre Ethier had some lower back stiffness, but the main reason he didn't start on Sunday was because Colorado started lefty Jorge De La Rosa. And A.J. Ellis ran the bases and reported his sprained right ankle responded well.
Ken Gurnick is a reporter for MLB.com. This story was not subject to the approval of Major League Baseball or its clubs.