Royals' bullpen gets back on track vs. Yanks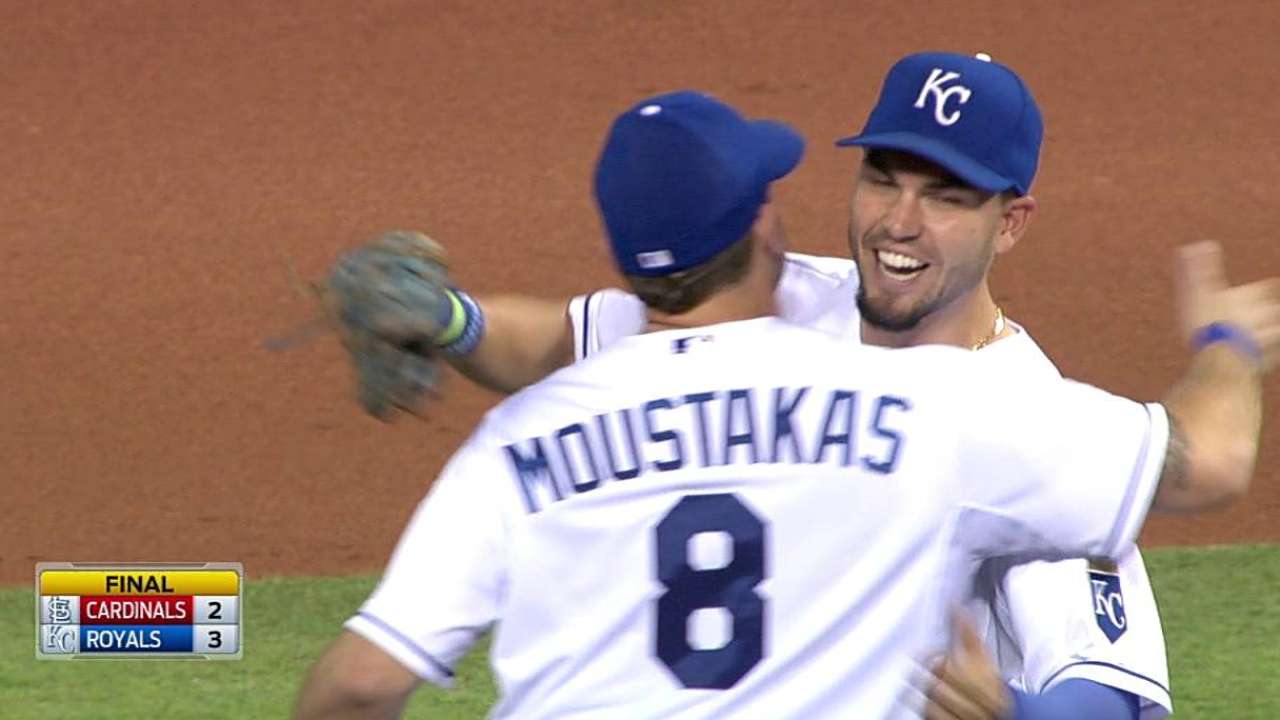 KANSAS CITY -- Ever since callup pitcher Aaron Brooks lasted just two-thirds of the first inning at Toronto on May 31, the Royals' bullpen has been in disarray.
"When you have a game where your starter lasts two-thirds of an inning, it wreaks havoc on your bullpen for four or five days. ... We just recovered yesterday from that start in Toronto," manager Ned Yost said before Sunday's game against the Yankees.
On Saturday, after Danny Duffy went 5 2/3 innings, the bullpen was back to being normal. Aaron Crow came in to retire four straight batters and he got the victory.
Kelvin Herrera pitched a scoreless eighth inning, starting with a strikeout of Derek Jeter.
"He struck Jeter out on a fastball that was 101 miles an hour according to the scoreboard," Yost said.
Then, with a five-run lead, rookie Michael Mariot came in for the ninth instead of closer Greg Holland. The first two batters got hits off Mariot, forcing the Royals to get Holland up and throwing just in case.
"It'd been better if Holly didn't have to get up, but he didn't have to throw a competitive pitch which helps," Yost said. "But he was ready to come in. If one more got on, he's coming in, but he didn't have to come in."
Holland was asked if warming up without entering a game take anything out of him.
"It does, but I've been through those situations enough that I know how to prepare myself to where I can get my body loose and heated up, and not have to throw as many pitches," Holland said. "I can throw eight or 10 pitches and be ready to go into a game. If I don't go into a game, I haven't wasted something.
"But anytime you're on the mound and one hitter from going in a game, it takes a little out of you, but it's still better than having to go in there and throw, as far as your recovery. Even if you go in and throw just one pitch, it's just different being out there on the game mound than the bullpen mound."
Holland said Yost and pitching coach Dave Eiland are good about monitoring how the relievers are feeling.
"It's also something where they talk to pitchers individually," Holland said. "If you need a day, you need a day. We've got more than enough guys capable of doing the job if you're worn out."
Dick Kaegel is a reporter for MLB.com. This story was not subject to the approval of Major League Baseball or its clubs.