Kelley progressing toward return to bullpen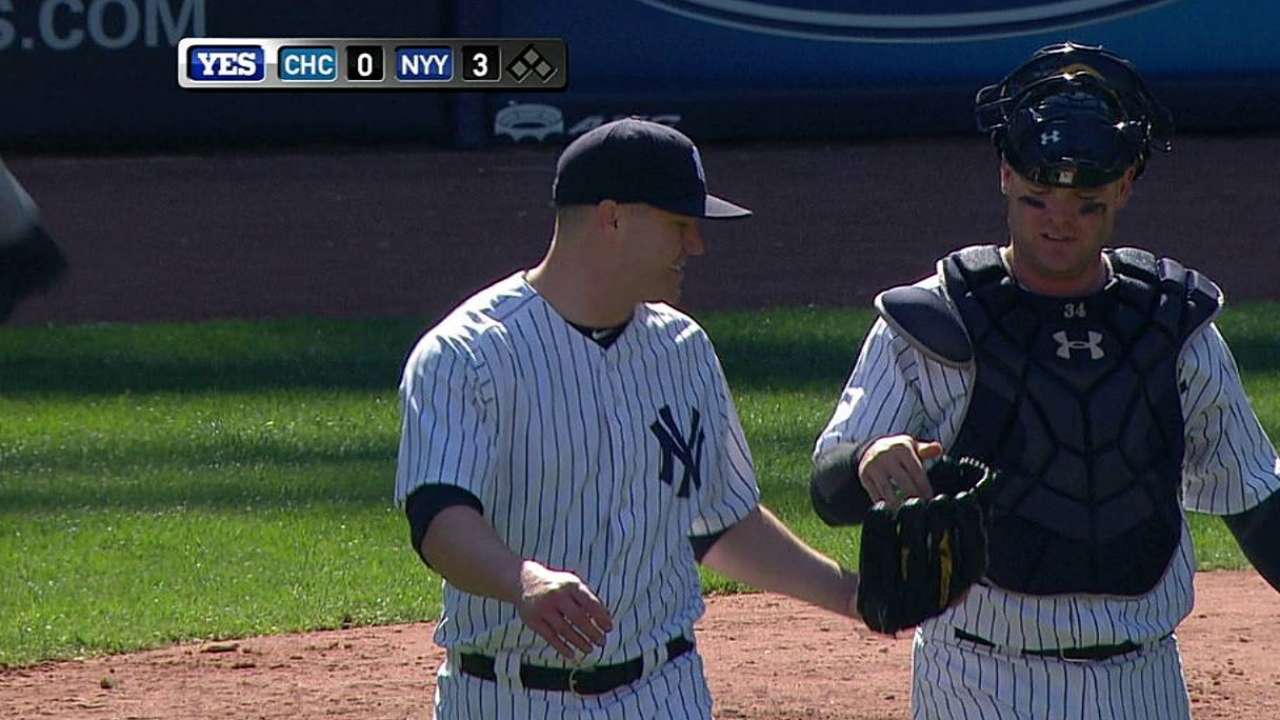 KANSAS CITY -- A valuable piece of the Yankees' bullpen could be returning soon.
Shawn Kelley is slated to make a second rehab start after the reliever appeared in a game for Double-A Trenton on Saturday.
Yankees manager Girardi said the destination has not been picked, but that Triple-A Scranton/Wilkes Barre was the likely spot.
On Saturday, Kelley (3.52 ERA in 15 1/3 innings) logged two-thirds of an inning, walking one batter and striking out two in his first rehab stint since being placed on the 15-day disabled list on May 13.
"One outing to me is not a lot when you've been out a month, so we just felt for him that it'd be better to make sure he bounces back," Girardi said.
Girardi said the 20-pitch limit Kelley operated under on Saturday would likely remain on Monday.
Jackson Alexander is an associate reporter for MLB.com. This story was not subject to the approval of Major League Baseball or its clubs.