Abreu picks up the game late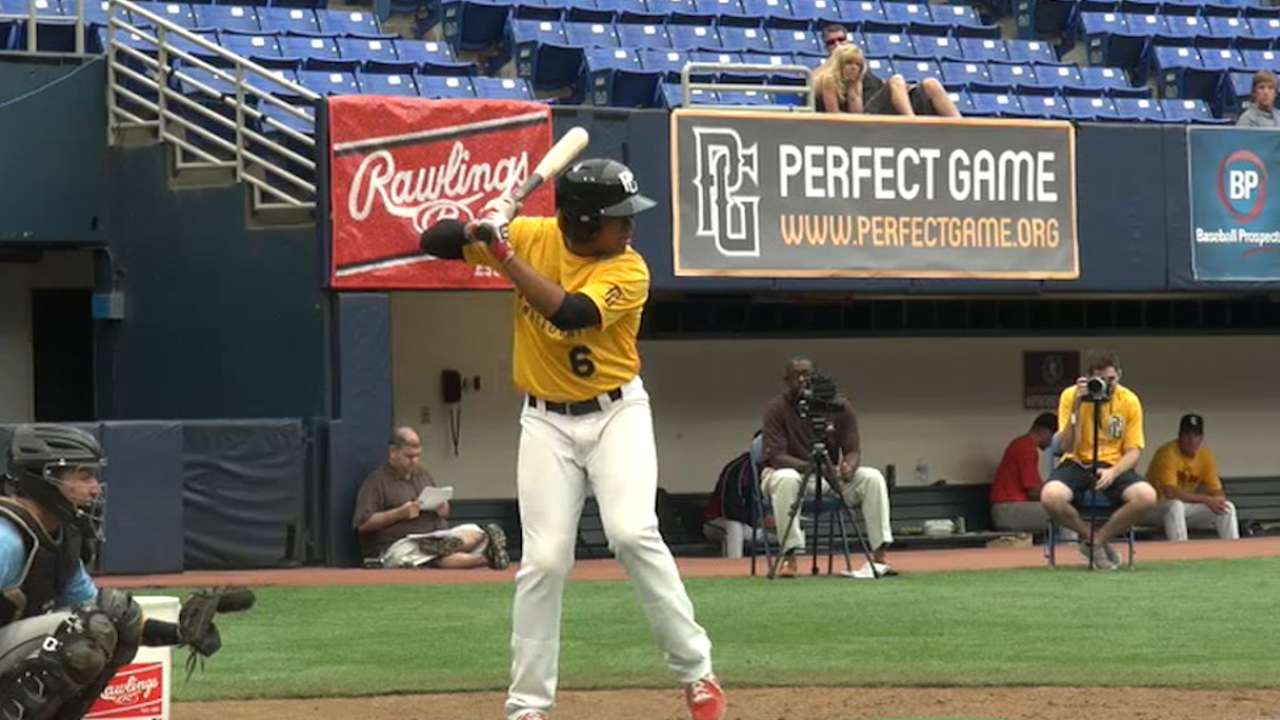 Gio Abreu's baseball career started with a dunk in basketball practice one day. He missed it.
The 6-foot-1 right-handed pitcher out of St. Raymond High School in The Bronx, New York, grew up playing basketball, all the way from the sixth grade until his freshman year of high school when a fractured ankle from the missed dunk ended his career.
"When you're young, you try a lot of sports," Abreu said. "So when that happened, I said 'Oh, basketball is not for me.'''
Just as nonchalantly as he ruled basketball out, he deemed baseball in. He'd always loved watching it when he grew up, and during his sophomore year of high school, decided he'd give it a try.
Just two years later, he's now been drafted by the Rangers in the 14th round of this year's First-Year Player Draft.
He began his baseball playing days at George Washington High School before transferring to St. Raymond, and credits all of his success to one specific outing -- one random day.
"One day George Washington put me in a little situation," Abreu said. "I was going to come out and relieve .. and they put me in a situation -- bases loaded. There were zero outs and I did my best and I struck out the three batters coming up. That's when I started getting more starts at George Washington."
It was that simple -- and now he's been drafted by the Rangers.
Grace Raynor is an associate reporter for MLB.com. This story was not subject to the approval of Major League Baseball or its clubs.