MLB.com Columnist
Jim Callis
Six clubs that made the best Draft impressions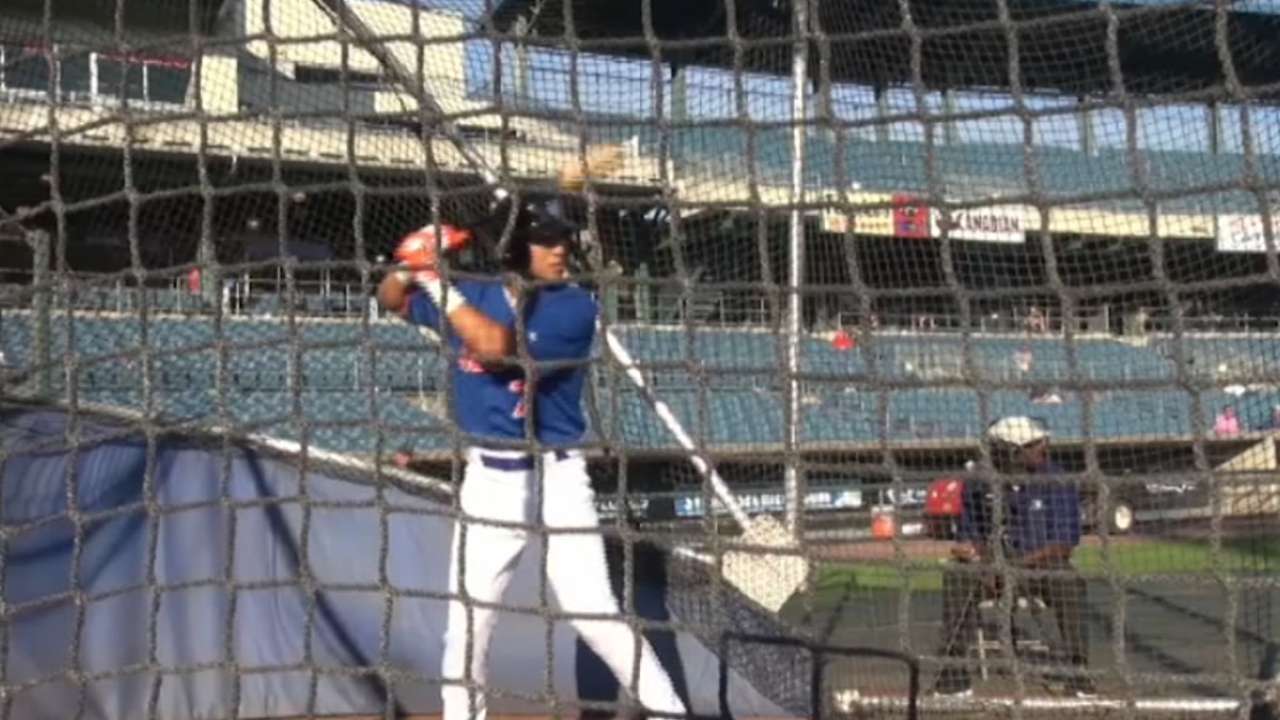 The 2014 First-Year Player Draft concluded Saturday when the Cardinals made Ouachita Baptist (Ark.) right-hander Davis Ward the 1,215th and final selection. While it will be years before we know how well the teams and their choices fared, that doesn't stop us from formulating this list of the six clubs that made the best initial impressions:
1. Blue Jays. Toronto is an obvious choice, because it had the advantage of the highest pair of picks at Nos. 9 and 11. They spent them on East Carolina right-hander Jeff Hoffman, who was in consideration for the top overall choice before he required Tommy John surgery, and Kennesaw State's Max Pentecost, the best true catcher in the Draft. Those two were a nice haul by themselves, and the Blue Jays didn't stop there.
In the second round, Toronto stole Sandalwood High (Jacksonville, Fla.) right-hander Sean Reid-Foley, making it the only team to get three of the first 20 players on MLBPipeline.com's Top 200 Draft Prospects list. The Blue Jays got two more promising prepsters in projectable Battlefield High (Haymarket, Va.) left-hander Nick Wells (third round) and Thorsby (Ala.) High catcher Matt Morgan (fourth). They also came out firing on Day 3, taking a slew of talented and possibly signable players, starting with Lemont (Ill.) High lefty Jake Latz and Collinsville (Ill.) High righty Tanner Houck in the 11th and 12th rounds.
Blue Jays Draft recap
2. Astros. Houston had the top pick for an unprecedented third straight season and made good use of it by taking the consensus top prospect, Cathedral Catholic High (San Diego) left-hander Brady Aiken. With two more first-day choices, the Astros snagged two of the better college hitters available when Virginia outfielder Derek Fisher (supplemental first round) and Kentucky first baseman/NCAA Division I home run leader A.J. Reed (second), fell further than expected.
Houston began Day 2 by adding Cal State Fullerton first baseman/right-hander J.D. Davis and Texas A&M righty Daniel Mengden, two solid college performers in the third and fourth rounds. They later picked up some upside righties in Los Alamito (Calif.) High's Jacob Nix (fifth round), Fresno State's Derick Velazquez (seventh) and Northeastern Oklahoma A&M's Dean Deetz (11th). By agreeing to terms with Aiken for $6.5 million, a record for a high school arm but still $1,422,100 below his assigned pick value, the Astros may have enough extra cash to sign Parkview High (Lilburn, Ga.) left-hander Mac Marshall, once viewed as a potential first-round pick at one point. The Astros have not confirmed a deal is in place.
Astros Draft recap
3. Indians. Cleveland was the lone team to snare six of MLB.com's Top 100 Prospects: San Francisco outfielder Bradley Zimmer (first round), Tullahoma (Tenn.) left-hander Justus Sheffield (first), Virginia outfielder/first baseman Mike Papi (supplemental first), Damien High (Laverne, Calif.) right-hander Grant Hockin (second), Harrison Central High (Gulfport, Miss.) first baseman Bobby Bradley and San Diego State outfielder Greg Allen. No other club had more than four.
Indians Draft recap
4. Brewers. Milwaukee reached a bit at No. 12 for Waiakea HS (Hilo, Hawaii) left-hander Kodi Medeiros, though there's no denying that he has electric stuff. With their next two choices, the Brewers snaked two players who fell further than expected: Clovis (Calif.) High shortstop Jacob Gatewood (supplemental first round), who owns the best raw power in the Draft, and Lee's Summit West (Mo.) High outfielder Monte Harrison (second), one of the best athletes available. Milwaukee's crop has boom or bust potential, because the team will invest most of its bonus pool in its first three selections, but it could make a really big boom.
Brewers Draft recap
5. Royals. If Texas Christian left-hander Brandon Finnegan and Baker High (Baldwinsville, N.Y.) right-hander Scott Blewett hadn't battled minor shoulder woes, Kansas City never would have gotten them with the Nos. 17 and 56 picks. Finnegan could have gone as high as No. 4 to the Cubs, while Blewett might have snuck into the first or supplemental first round. In between those two, the Royals snared advanced lefty Foster Griffin (first round) out of The First Academy (Orlando, Fla.) and slugging St. Thomas More High (Lafayette, La.) catcher Chase Vallot.
Royals Draft recap
6. D-backs. Electric Coral Springs (Fla.) Christian Academy right-hander Touki Toussaint fell in Arizona's lap at No. 16. He was the first of five straight intriguing prep picks for the D-backs, who followed with Ardmore (Ala.) High left-hander Cody Reed (second round), Junipero Serra High (Gardena, Calif.) outfielder Marcus Wilson (supplemental second), Springfield (Mass.) Central High infielder Isan Diaz (supplemental second) and North Florida Christian High (Tallahassee, Fla.) outfielder Matt Railey (third). Right-handers Brent Jones of Cornell (fourth) and Mason McCullough of Lander (fifth) are raw for collegians but have power arms.
D-backs Draft recap
Jim Callis is a reporter for MLB.com and writes a blog, Callis' Corner. Follow @jimcallisMLB on Twitter. This story was not subject to the approval of Major League Baseball or its clubs. This story was not subject to the approval of Major League Baseball or its clubs.