Son of Pirates coach Jauss drafted by Nationals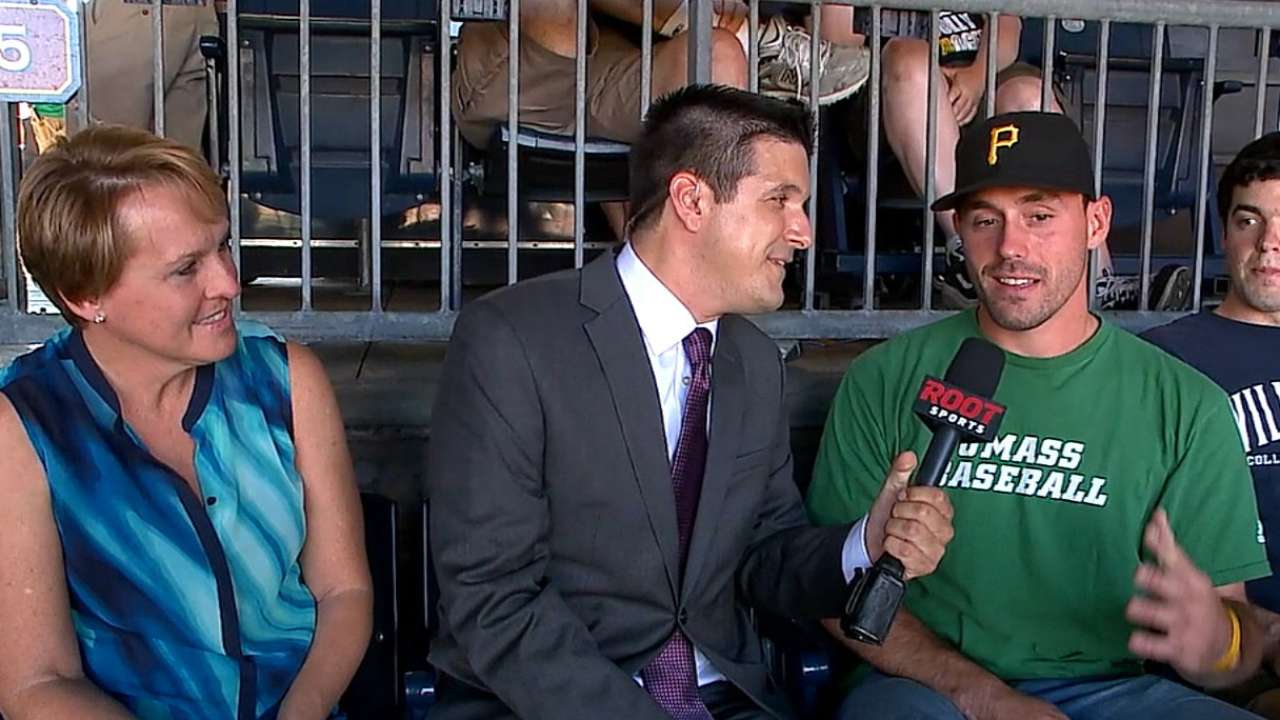 DJ Jauss, son of Pirates assistant coach Dave Jauss, was picked in the 29th round (874th overall) by the Washington Nationals on Saturday.
The younger Jauss is a right-handed pitcher from the University of Massachusetts where he posted a 4.82 ERA in 16 relief appearances in 2014. Dave Jauss is also a UMass graduate and is in his second season on the Pirates' bench.
Stephen Pianovich is an associate reporter for MLB.com. This story was not subject to the approval of Major League Baseball or its clubs.