Twins select Vavra's son in 33rd round of Draft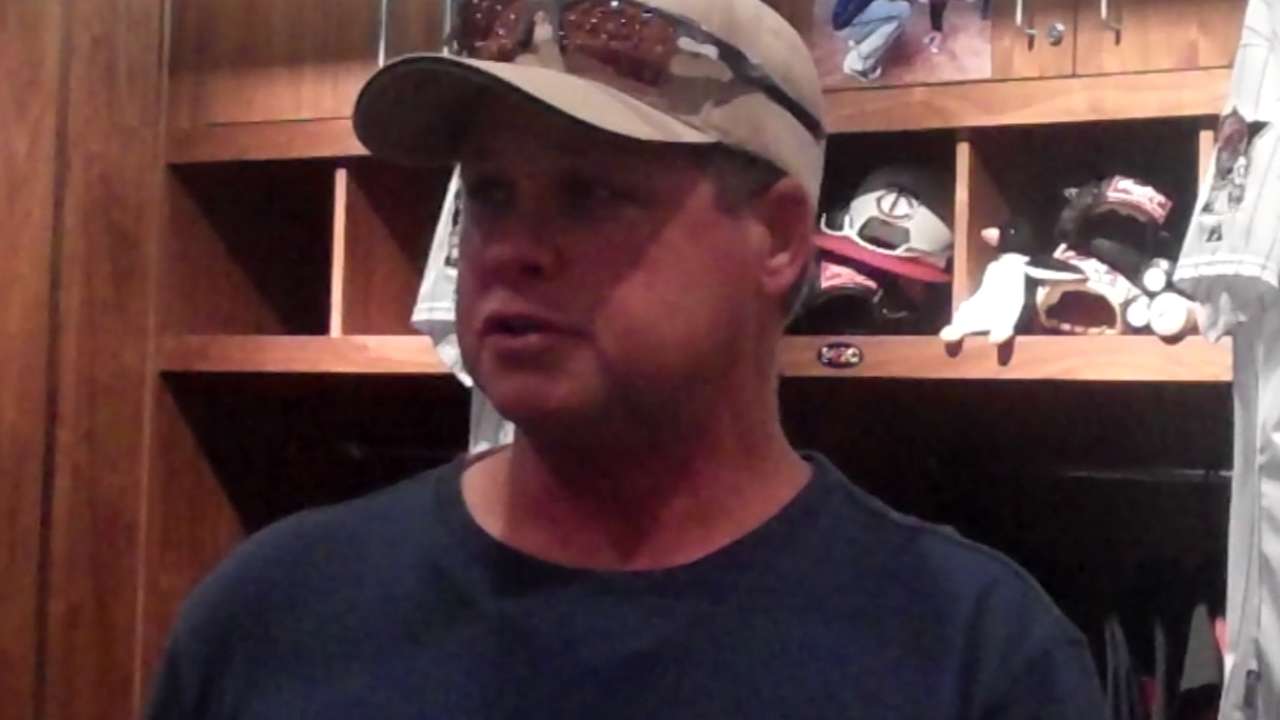 Minnesota may now have three Vavra men in its organization.
Trey Vavra, the son of hitting coach Joe and the brother of Cedar Rapids Kernels second baseman Tanner, was picked by the Twins in the 33rd round of the First-Year Player Draft on Saturday.
Joe was worried that -- thanks to the Twins' game on Saturday afternoon -- he might miss his son getting selected. But the timing ended up being perfect.
"As the game's going on, you're not watching the Draft," Joe said. "But you are. Unbeknownst to me, all of our staff is watching the Draft, too, not saying [anything]. When he got announced by the Twins, it was all knuckles and high-fives."
The pick was made right after Minnesota's 8-0 victory over Houston concluded.
"We were really excited about that with Joe back there," manager Ron Gardenhire said. "He was a proud papa. It was a neat moment back there. He's a good player. He can hit the ball. [His dad] had him out here hitting the other day, and he was really pounding it."
Trey, an infielder, hit .330 as a senior this season at Florida Southern College, where he transferred last year after a three-year stint at Eastern Illinois.
"He did it kind of the hard way," Joe said. "But that's good. He knows what he wants. He wants to do it. He wants to play pro ball."
Alex Smith is an associate reporter for MLB.com. This story was not subject to the approval of Major League Baseball or its clubs.