Crew goes back to Hawaii for 12th-round pick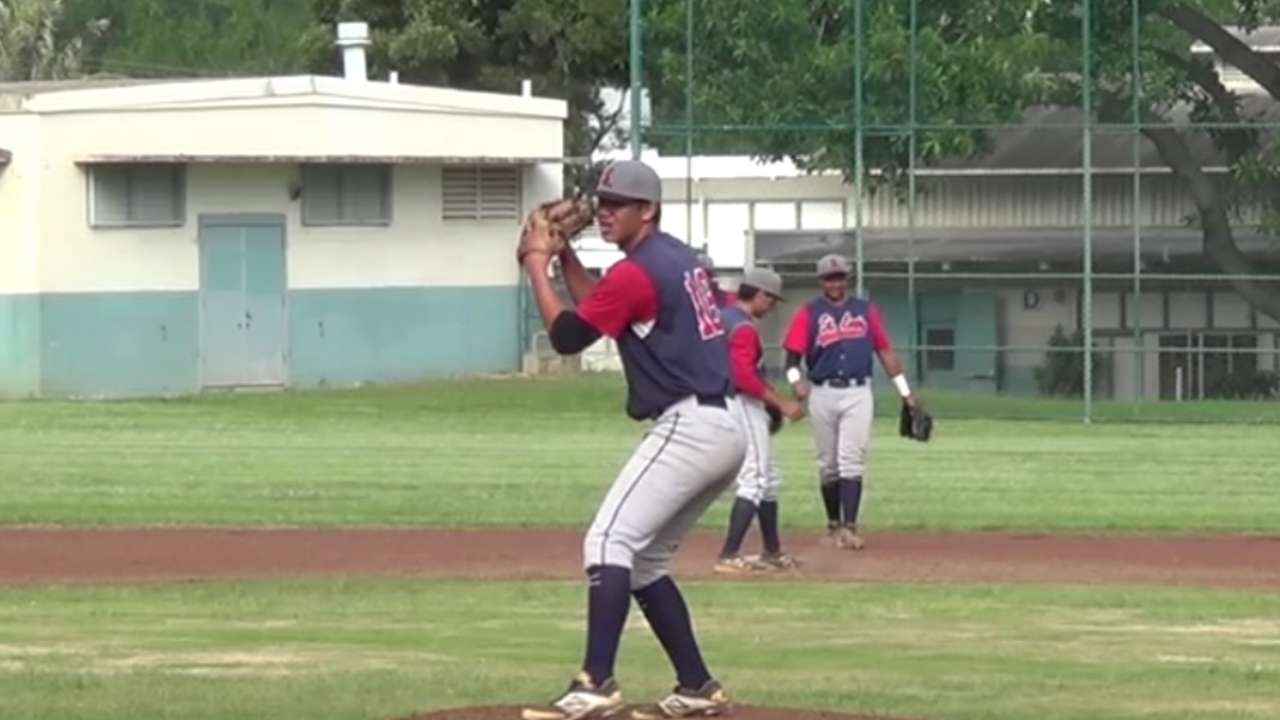 When Kodi Medeiros pitched in his Hawaii state quarterfinal game, more than two dozen scouts showed up to watch.
Apparently, his opponent caught a few eyes, too.
Two days after the Brewers made Medeiros the No. 12 overall pick of the 2014 First-Year Player Draft, they selected the opposing pitcher in that game, Jordan Yamamoto, in Round 12. This came after Yamamoto hurled a two-hit shutout to propel Saint Louis School to the state semifinals last month.
Hawaii isn't exactly a hotbed for baseball prospects, but the Brewers made the most of their scouting trips there.
"I mean, the two Hawaiian kids on the same team, being drafted by the same organization in the same Draft is really cool," Yamamoto said. "I'm happy for him, happy that he got what he got. We're going to have fun up there."
The right-hander had actually been on the Brewers' radar since last summer, when he threw at the team's Area Code Games tryouts in California. According to MLB.com scouting reports, Yamamoto's stock increased significantly since then as he's impressed with his four potential Major League quality pitches.
Yamamoto said he didn't put too much stock in his matchup against Medeiros, despite the scouts in attendance.
"I couldn't really determine how he was going to pitch, so I pretty much had to pitch my own game and not worry about how Kodi could do," he said. "It was pretty fun. It's always fun to have that competition and be the guy."
Yamamoto is committed to the University of Arizona, though he said that he plans to sign with the Brewers if they offer the amount that he wants.
Caitlin Swieca is an associate reporter for MLB.com. This story was not subject to the approval of Major League Baseball or its clubs.