Brewers sign top picks Gatewood, Harrison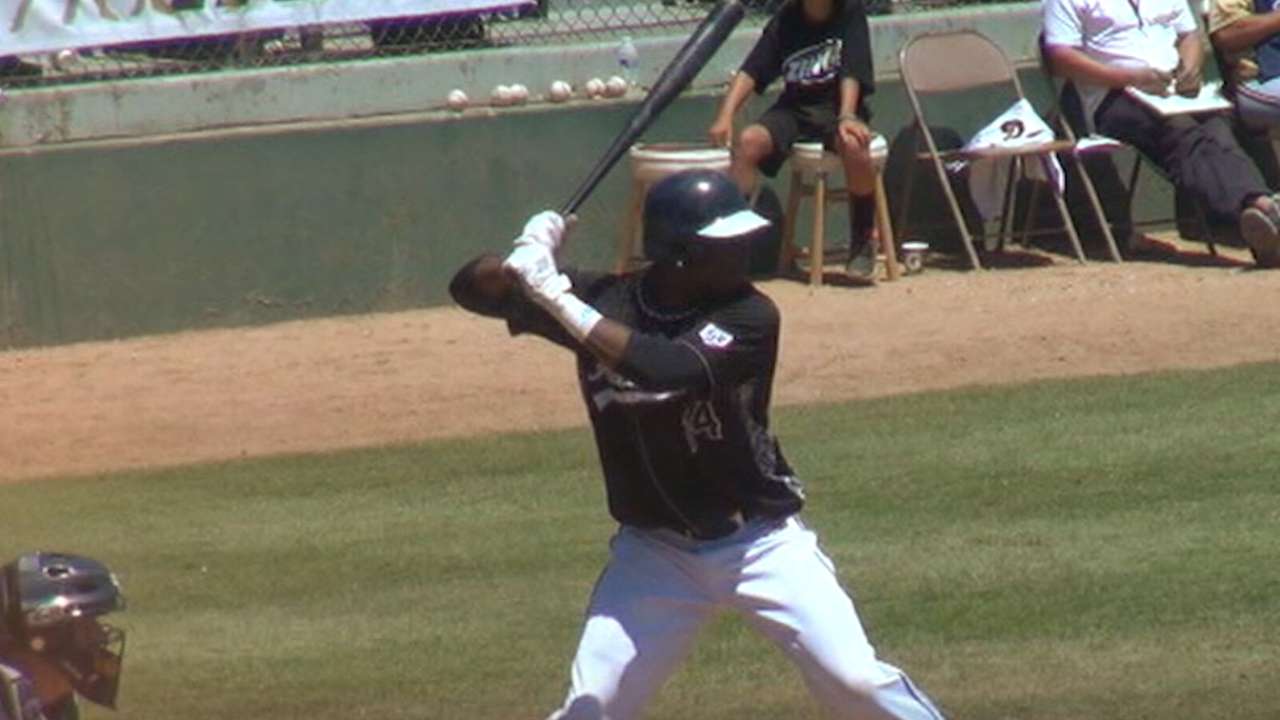 PITTSBURGH -- The big question after the Brewers tabbed high-ceiling high school players with all three of their selections on Day 1 of the First-Year Player Draft was, would they sign?
For two of the three, the answer was yes, and they would be quick signs at that.
MLB.com's Jim Callis reported that supplemental first-round pick Jacob Gatewood had agreed to terms on a $1.83 million bonus, and second-round pick Monte Harrison on a $1.8 million bonus. Both deals exceeded the slot values assigned the 41st and 50th overall picks, Gatewood's by about $450,000 and Harrison's by nearly $700,000.
The Brewers were willing to pay those prices to lure Gatewood away from a college commitment to USC and Harrison to Nebraska, where he was recruited to play both baseball and football.
The Brewers' other Day 1 pick was left-hander Kodi Medeiros of Hilo, Hawaii. Medeiros is represented by adviser David Matranga and committed to Pepperdine University if he does not sign with the Brewers, but the slot value assigned the 12th overall is significant: $2,805,700.
Harrison, from Lee's Summit (Mo.) West High School, was a top wide receiver recruit.
"The expectations on him are really good," amateur scouting director Bruce Seid said. "I don't ever want to put names to a player, but All-Star comparisons have come up on him. He has a chance to play center field. He has good instincts out there, his strides are outstanding. He has a plus arm, plus raw power and his speed is above average. It's just like anything, it's about playing the game, getting enough at-bats and being patient in watching him develop."
The 6-foot-5, power-hitting Gatewood hinted on Draft night that he intended to sign.
"It's definitely a relief to know where I'm going to go and a relief to know I'm going to such a good organization," said Gatewood, who attended the Draft in person at MLB Network headquarters in Secaucus, N.J. "I'm just enjoying it right now. We'll see what happens down the road, but I'm looking forward to playing in the Brewers organization."
Adam McCalvy is a reporter for MLB.com. Read his blog, Brew Beat, and follow him on Twitter at @AdamMcCalvy. This story was not subject to the approval of Major League Baseball or its clubs.