Puig leaves game vs. Rox with hip flexor strain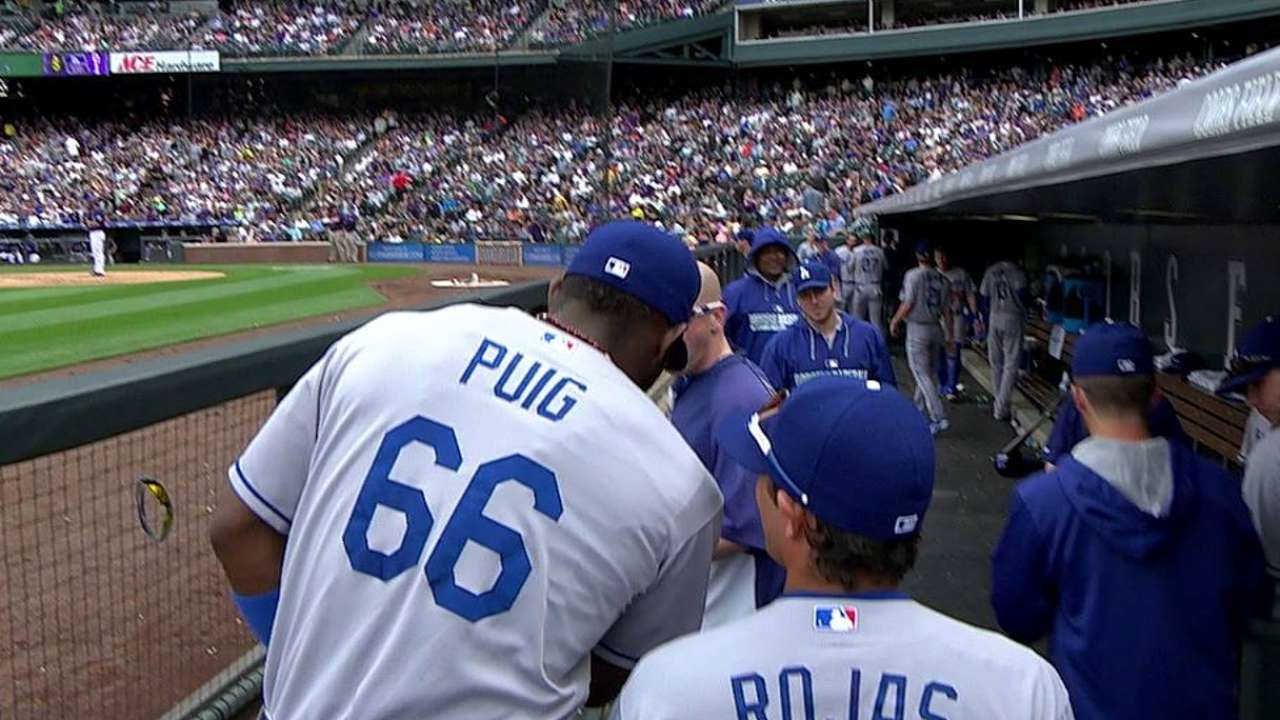 DENVER -- Yasiel Puig left Saturday's Dodgers-Rockies game with a strained left hip flexor, but there were no tests scheduled, which manager Don Mattingly considered a sign the injury is not serious.
Puig said he suffered the injury sliding into second while trying unsuccessfully to break up a double-play hit into by Adrian Gonzalez in the top of the fourth inning. Puig left the game in the fifth and is considered day to day.
"I felt a stretch in the leg," Puig said, motioning toward the left side of his lower abdomen. "I got treatment and hope it's not a big issue. I didn't want to come out, but medical said if I didn't come out, it could get worse."
Puig -- the leading vote-getter among National Leahue outfielders for the All-Star Game in the most recent balloting -- said he hoped to be able to play "if not tomorrow, then Monday in Cincinnati."
"It's not something that concerns me right now," he said. "Obviously, I want to play tomorrow. It's up to the medical staff."
Ken Gurnick is a reporter for MLB.com. This story was not subject to the approval of Major League Baseball or its clubs.