Cubs take chance on high school underclassman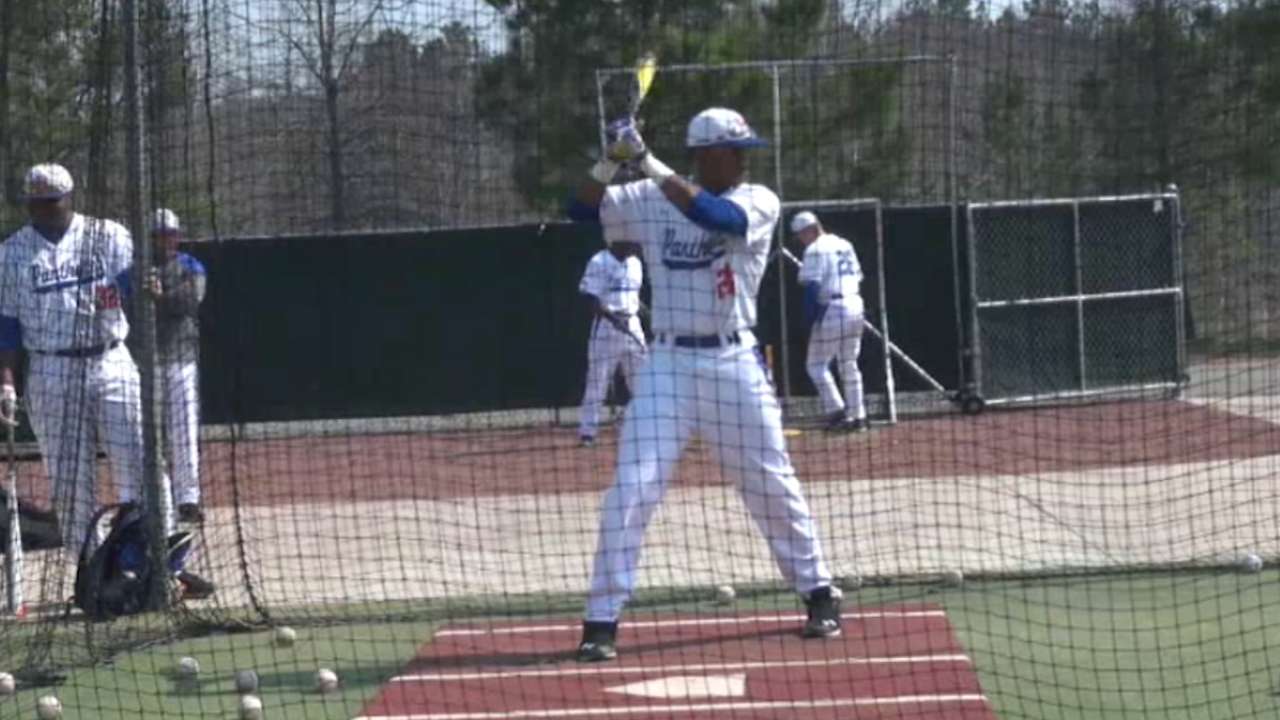 CHICAGO -- A few months ago, Isiah Gilliam was a high school underclassman at Parkview High School in Lilburn, Ga.
Then news broke that Gilliam -- who transferred three times in high school and was twice classified as a freshman -- was in his last year of high school athletics, with his four-year eligibility clock exhausted after this season, according to the Georgia High School Association.
Scouts scrambled to check out the 6-foot-2, 215-pound switch-hitting first baseman from the school that produced nine-year veteran and current Padres Minor Leaguer Jeff Francoeur, and the Cubs liked what they saw in the 17-year-old, selecting him in the 23rd round of Major League Baseball's First-Year Player Draft on Saturday.
It was a whirlwind turnaround for Gilliam and his family, as Gilliam's father told USABaseball.com that the process for making sure his son was Draft-eligible happened in three days.
"Four hours later, I started getting calls from scouts," George Gilliam told USABaseball.com
A cross-checker told MLB.com earlier this year that Gilliam "has a short, quick bat," and estimated him going as high as the second round, but a strong college commitment caused him to slide to the 23rd round.
"Not sure if we'll be able to sign him, but if anything, it's going to help us build a relationship with him so that if he does go to college, we're that much further ahead than the other clubs," Cubs senior vice president of player development and amateur scouting Jason McLeod said.
Cash Kruth is a reporter for MLB.com. Follow him on Twitter at @cashkruth. This story was not subject to the approval of Major League Baseball or its clubs.