After replacing Lueke on roster, Yates makes debut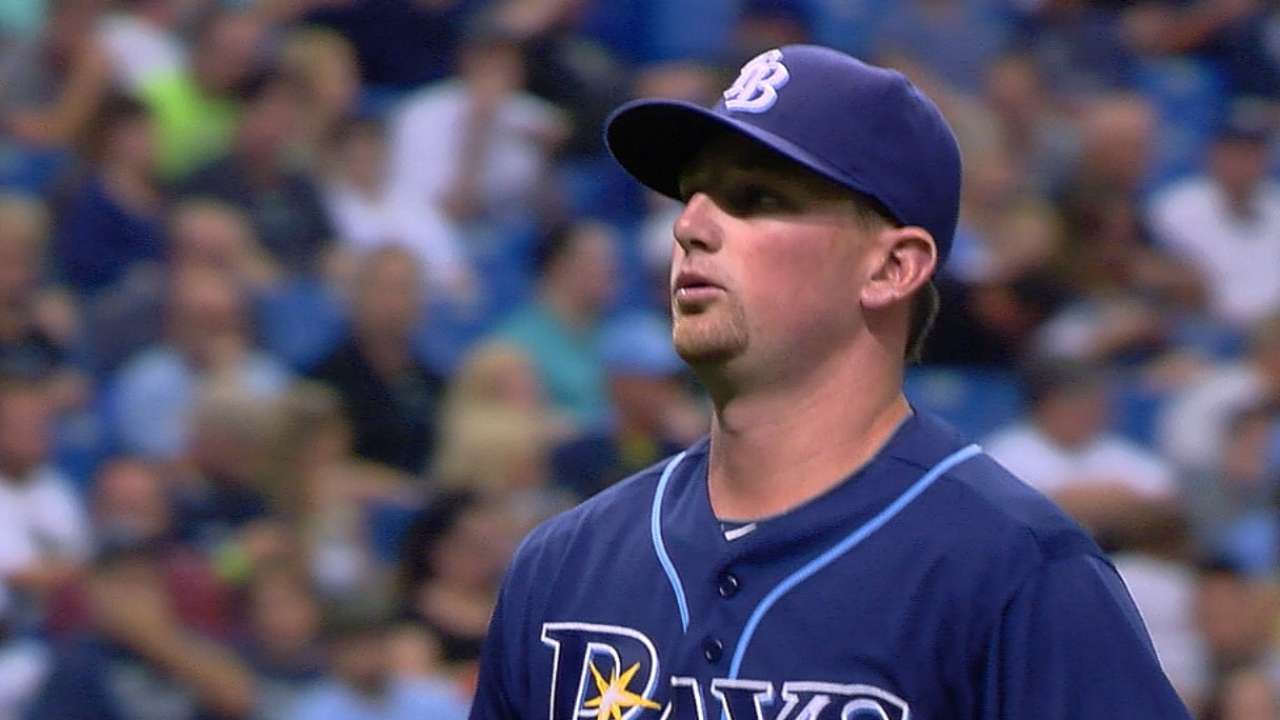 ST. PETERSBURG -- The Rays designated reliever Josh Lueke for assignment Saturday and recalled right-hander Kirby Yates from Triple-A Durham.
And Joe Maddon immediately called on the 27-year-old Yates, who was 16-for-16 in save opportunities at Durham this year, to make his Major League debut with two outs in the top of the seventh inning of the Rays' 7-4 loss to the Mariners. Yates, who learned he was being called up at 1:30 a.m. ET Saturday morning and flew to St. Petersburg before the game, pitched 1 1/3 perfect innings, striking out two.
"Today was kind of mellow," Yates said after the game. "I think I got all my emotions out last night. I was just having fun out there. I wasn't nervous."
"Yates threw the ball extremely well," Maddon said. "He's got an explosive fastball that jumps on hitters. He has earned this opportunity. He could be a major pitcher for many years."
Lueke was 1-2 with a 5.64 ERA in 25 games for the Rays.
"I swear I don't know why it didn't work out," said Maddon when asked what went wrong with Lueke. "He's attempted to do everything we asked him to do. He actually did a lot of things well, but without a lot of results. We felt we had to do something.
"We really thought Lueke was part of our future. I think we gave him ample opportunity. It still may happen for him. He's got that kind of stuff."
Jim Hawkins is a contributor to MLB.com. This story was not subject to the approval of Major League Baseball or its clubs.