Blue Jays bring in utility player in 13th round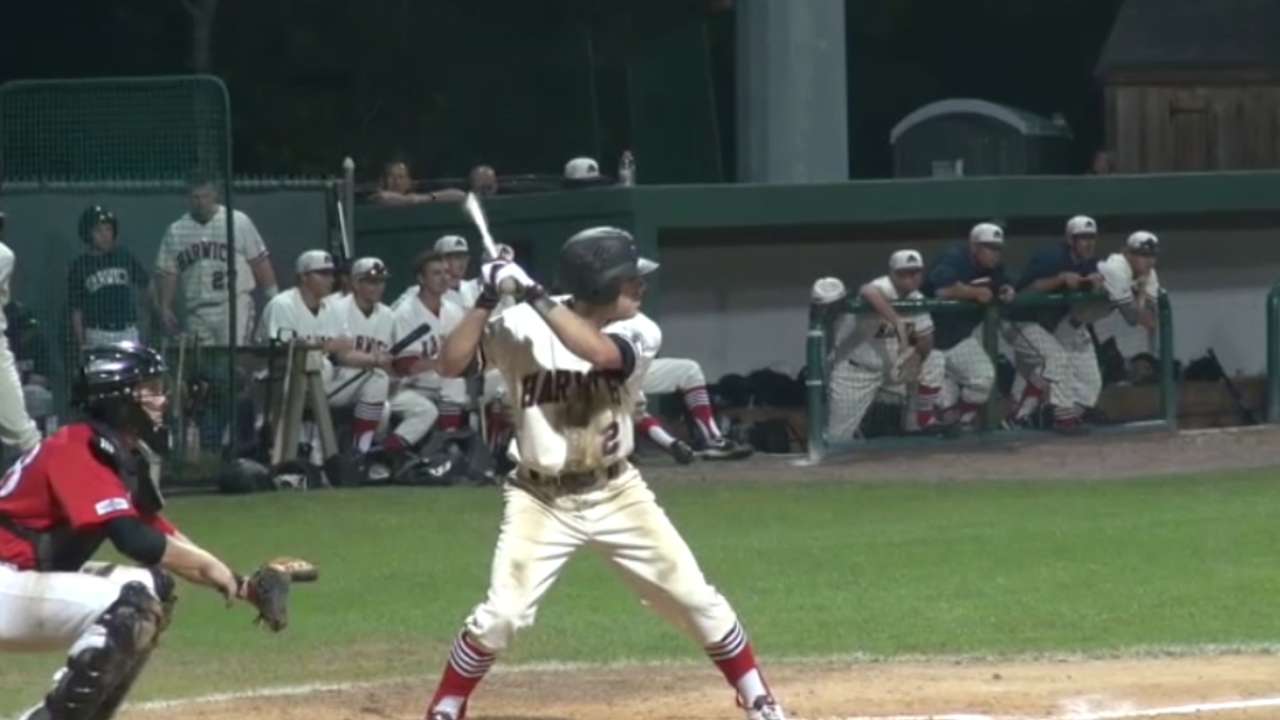 The Blue Jays selected middle infielder Gunnar Heidt with their 13th-round pick in the First-Year Player Draft on Saturday afternoon.
Heidt, a junior at the College of Charleston, was ranked No. 193 on MLB.com's Top 200 prospects list, but Toronto took him with the 384th overall selection.
Heidt is known as a versatile and a well-rounded player, and he could become a utility man capable of playing the outfield corners. He is said to be a solid runner whose range and arm strength are decent on the left side of the infield.
The 5-foot-11, 195-pound second baseman led his team in batting average (.335) despite missing some time after breaking a hand in late April when he was hit by a pitch. Heidt's slugging percentage (.482) is second on the team, and his 15 stolen bases rank third in the CAA despite his missing 18 games. He was named All-CAA First Team and was the CAA Player of the Week on April 14.
With his selection, Heidt becomes the 14th player drafted under Cougars head coach Monte Lee in the past six seasons.
A native of Murrells Inlet, S.C., Heidt returned to the starting lineup on Saturday as the designated hitter against Texas Tech in the NCAA Super Regional opener.
He led the Cougars with a .349 batting average and 54 RBIs in 2013, and topped the Southern Conference with seven triples and 13 stolen bases. He was named conference player of the month in March.
On Friday, Cougars signee Nick Wells was also selected by the Blue Jays in the third round.
Jamie Ross is an associate reporter for MLB.com. This story was not subject to the approval of Major League Baseball or its clubs.