B.J. Upton scratched from lineup due to travel delays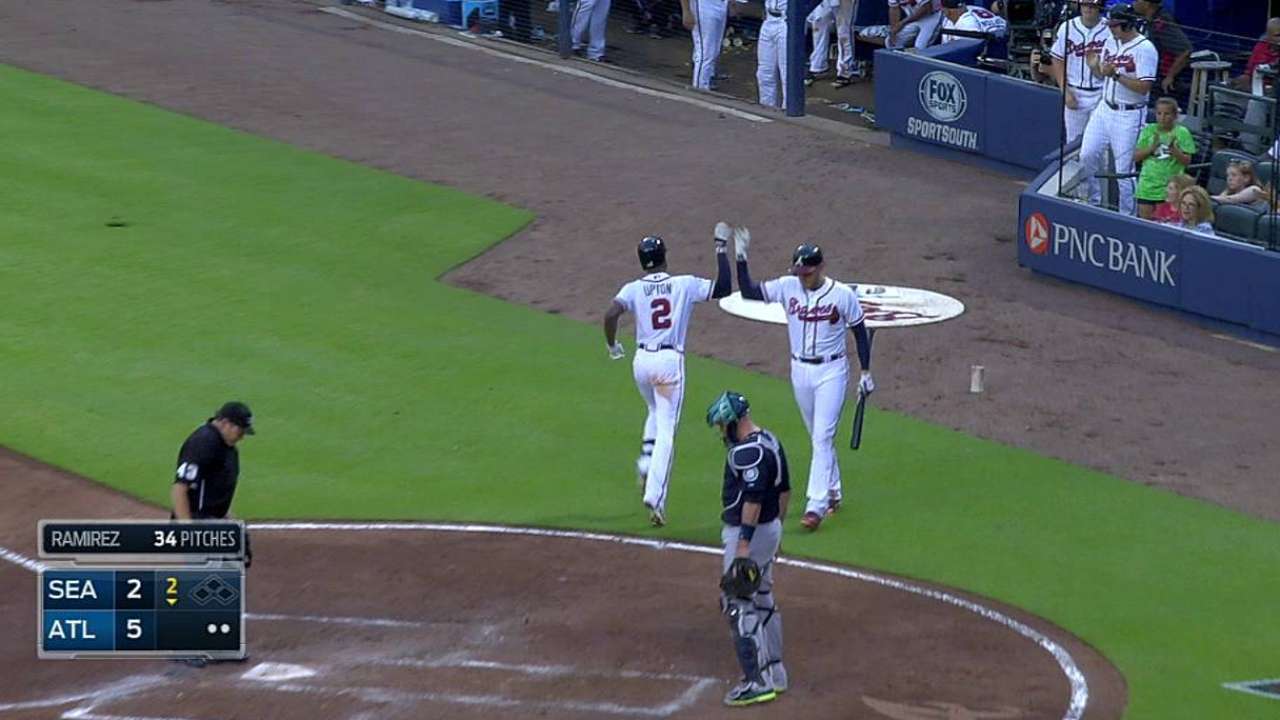 PHOENIX -- B.J. Upton was scratched from Friday night's Braves lineup for the first game of a three-game series against the D-backs at Chase Field.
The Atlanta outfielder was a late arrival after the birth of his second child, a daughter named Myla, on Thursday in Tampa. He was in the original lineup, but replaced in center field by Jordan Schafer.
"His plane was a little late," Braves manager Freddy Gonzalez said before the game. "I think he was supposed to land at about 5:30 p.m., 5:45 or something. That's if everything goes well. The original flight was supposed to get him in a lot earlier. Now, who knows when he'll get here? So let Schafer handle it."
Upton, in his second year with the team after signing as a free agent, is batting .217 with five homers and 15 RBIs in 55 games.
His brother, Justin, said he's excited about having the new family member.
"Yeah, B.J. had a little baby girl," Justin Upton said. "With us being on the road, I probably won't be able to see her the whole month of June. But that will be cool when I do. I'll find a way to get there."
Gonzalez said he had to signal Schafer that he was in the starting lineup before doing any extra running out on the field.
"He was out there in the outfield sitting by the pool and I whistled to him, 'You're in,'" Gonzalez said. "He was getting ready to do some extra running stuff and I didn't want him to do that."
Barry M. Bloom is national reporter for MLB.com and writes an MLBlog, Boomskie on Baseball. Follow @boomskie on Twitter. This story was not subject to the approval of Major League Baseball or its clubs.