Stewart gets injections in left thumb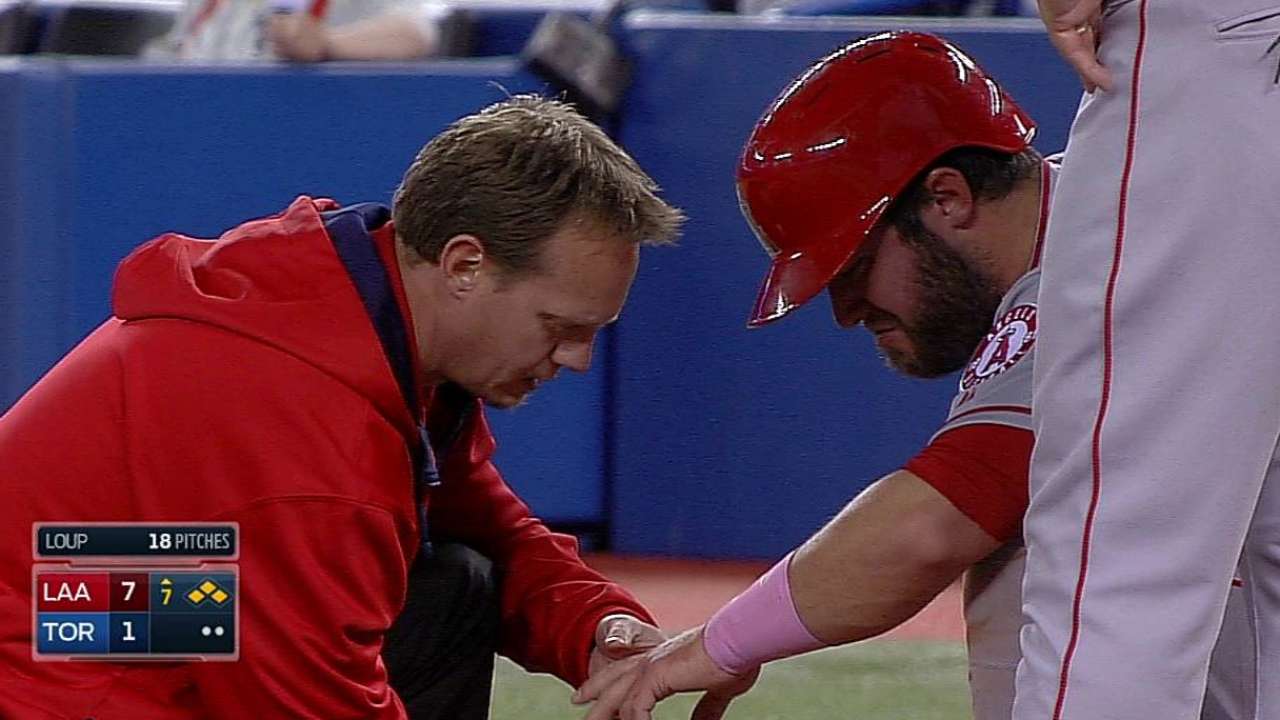 ANAHEIM -- Third baseman Ian Stewart, on the DL since May 12 because of a contusion on his left hand, said Friday he received two cortisone injections in his left thumb.
Stewart played two rehab games with Triple-A Salt Lake before returning to have his hand examined.
"There's nothing major there, just some inflammation mostly," he said.
As a result of the injections, Stewart's been shut down for a couple days. He said he'll likely remain with the Angels through the short homestand that runs through Wednesday before taking the next step in his recovery. Stewart said he didn't know if he'd return to the Bees to continue rehab games.
Earl Bloom is a contributor to MLB.com. This story was not subject to the approval of Major League Baseball or its clubs.