Hanigan aiming for next week; Hellickson progressing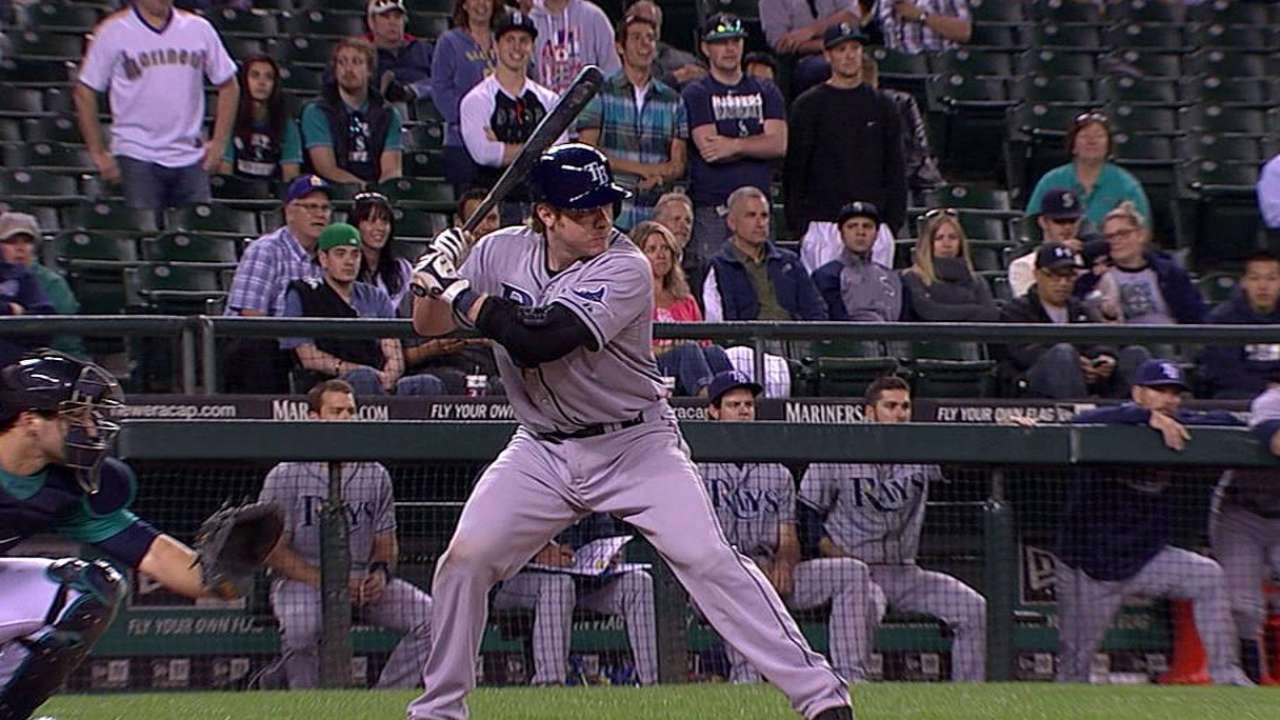 ST. PETERSBURG -- Ryan Hanigan will be behind the plate Saturday when Rays' pitcher Jeremy Hellickson makes his first rehab start for Class A Charlotte against the Tampa Yankees in Tampa. And Hanigan, who is recovering from a strained right hamstring, said Friday he believes he will be ready to return to the lineup when he is eligible to come off the disabled list on Wednesday.
"I'll catch five or six innings Saturday, then I'll DH a couple of days [in the Minor Leagues], and I'll be back Wednesday," said Hanigan, the Rays regular catcher, who was hitting .212 with three homers and 22 RBIs when he was sidelined.
"I'll get my legs going again and ease back into it," Hanigan continued. "My leg was really bothering me for two weeks. It just wasn't getting any better. With this behind me, I'll be ready to roll."
Meanwhile, Hellickson said he expects to return to the Rays' starting rotation before the end of the month.
"Hopefully, I'll just need three rehab starts and then come back," said Hellickson, who is recovering from offseason arthroscopic elbow surgery. "I feel great. I'm ready to get into a real game again."
The Rays' plan calls for Hellickson to throw three innings or 50 pitches on Saturday, then five innings or 75 pitches in his next rehab start, followed by an outing of six innings or 90 pitches.
Jim Hawkins is a contributor to MLB.com. This story was not subject to the approval of Major League Baseball or its clubs.