Rays to honor Zimmer in pregame ceremony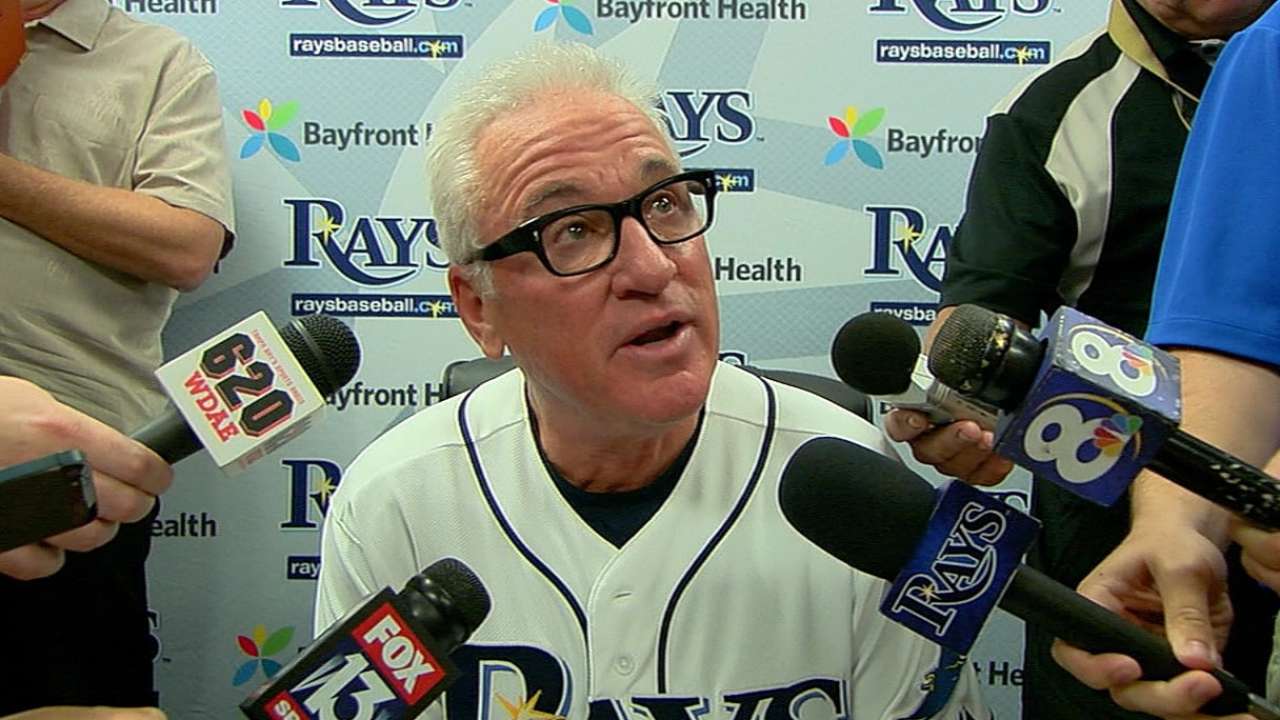 ST. PETERSBURG, Fla. -- Joe Maddon knows it will be "very emotional" Saturday afternoon when the Rays honor the life of Don Zimmer in a special ceremony at Tropicana Field prior to their game against the Mariners.
"But I'm very happy about it," Maddon said Friday. "I believe in celebrating people who are gone. It's not about saying anything smart or special. It's about showing support. It's all about showing up."
Saturday's ceremony will be the only memorial honoring Zimmer, who passed away Wednesday at age 83, following an extended illness. There will be no formal funeral because Zimmer didn't want one.
The list of expected attendees includes Andre Dawson, Tommy Lasorda, Jim Leyland, Lou Piniella and Joe Torre.
Zimmer's granddaughter, Whitney Mollica Goldstein, will throw out the first pitch and his son, Tom, will catch it.
Zimmer's baseball career spanned eight decades as a player, manager, coach, and consultant and included stints with more than a dozen different teams.
He played for the Dodgers, Cubs, Mets, Reds and Senators as well as the Toei Flyers in Japan. He managed the Red Sox, Cubs, Rangers and Padres, and coached for the Expos, Padres, Red Sox, Yankees, Cubs, Giants and Rockies before joining the Rays as a special advisor.
Jim Hawkins is a contributor to MLB.com. This story was not subject to the approval of Major League Baseball or its clubs.