Giants finish Day 2 of Draft by picking left-hander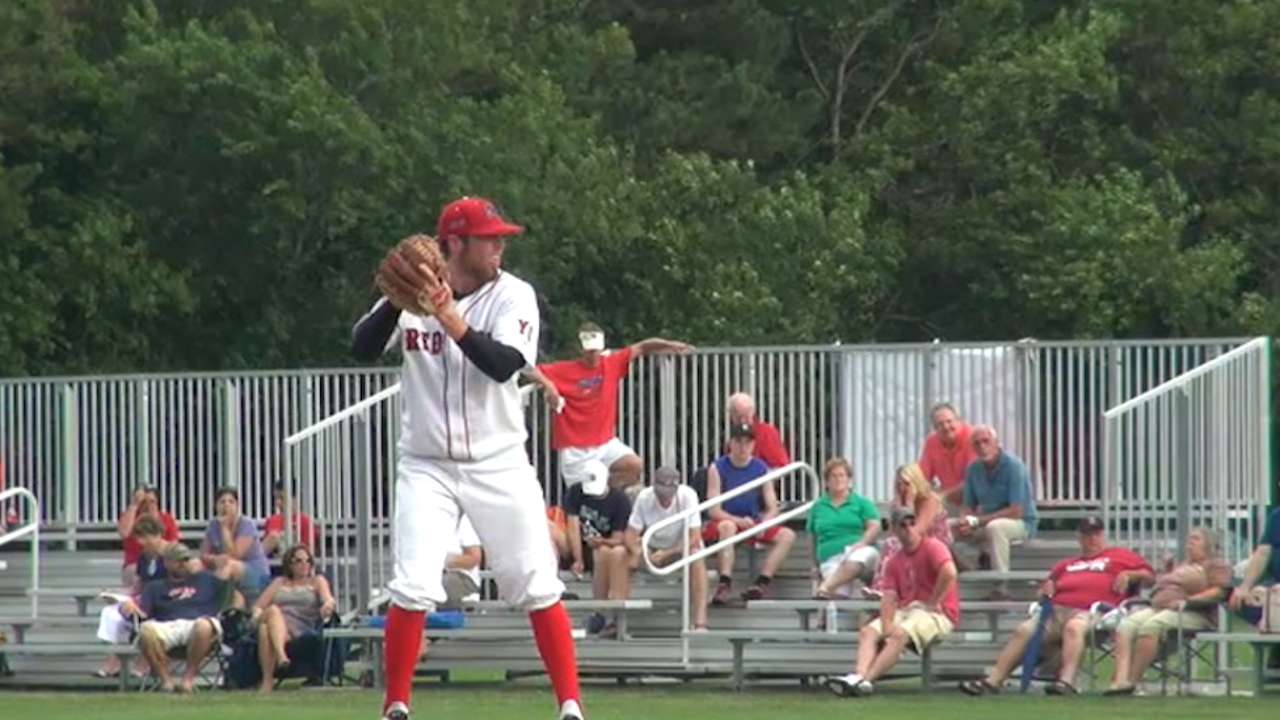 With their 10th-round pick (298th overall) Friday in the 2014 First-Year Player Draft, the Giants selected left-hander pitcher Mathew Gage from Siena (N.Y.) College.
In 46 appearances (37 starts) during his three years at Siena, the 6-foot-4, 240-pounder posted a 3.99 ERA in 248 innings. He finished his collegiate career with a record of 11-16, allowing 259 hits and 95 walks while striking out 212.
Statistically, Gage regressed from his sophomore season of 2013 to his junior campaign this last season. His ERA spiked from 3.42 to 4.50 and his WHIP (walks plus hits per inning pitched) increased from 1.29 to 1.42.
He finished the season on a high personal note, though.
Gage allowed six hits in nine innings, throwing 129 pitches and striking out five in a no-decision in Siena's opening game of the NCAA Tournament's Fort Worth Regional last week. He went pitch-for-pitch with TCU's Brandon Finnegan, a first-round selection by the Kansas City Royals on Thursday, fanned 12 in 7 1/3 innings. TCU won on a walk-off in the 11th inning.
Gage is the fifth pitcher taken by the Giants, but the first of the left-handed variety.
The Draft concludes Saturday, with exclusive coverage of Rounds 11-40 beginning on MLB.com at 10 a.m. PT.
Ryan Hood is an associate reporter for MLB.com. Follow him on Twitter @ryanhood19. This story was not subject to the approval of Major League Baseball or its clubs.