Outfielder Gillies outrighted from 40-man roster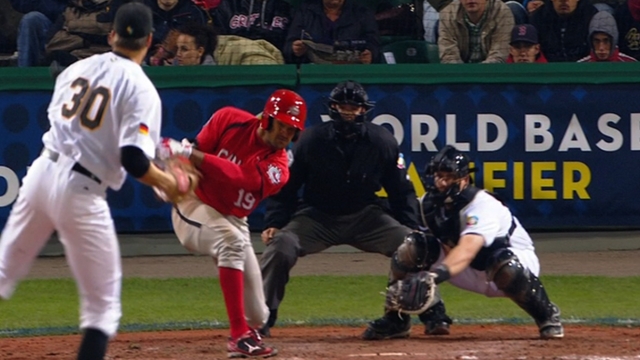 CINCINNATI -- Triple-A Lehigh Valley outfielder Tyson Gillies cleared waivers and has been outrighted from the 40-man roster.
Gillies has been a disappointment following his arrival in Dec. 2009 as part of the much maligned Cliff Lee trade with Seattle. He has had issues on and off the field, including numerous injuries, stints on the disabled list, two team suspensions and one arrest for a cocaine felony charge that was eventually dropped.
The Phillies also acquired right-handers Phillippe Aumont and J.C. Ramirez in the trade. Ramirez is no longer with the organization and Aumont has struggled as a relief pitcher. He made two appearances earlier this week and allowed a home run in each game before being optioned.
"I don't think from an expectation standpoint that we expected him to be our starting center fielder at this point," Phillies assistant general manager Scott Proefrock said about Gillies. "You have to remember, he's had a lot of injury issues that have slowed his development. He's had some off-the-field issues as well, which are very well-documented. That stuff happens.
"He was a prospect. Stuff happens with prospects. That's what they are until they get to the Major Leagues."
Proefrock said the Phillies essentially decided to outright Gillies to clear room on the 40-man roster for potential moves in the future. Gillies also reportedly had an incident with the team earlier this week, which might have finally pushed the Phillies past the tipping point.
"Well, look at the guys we got: J.C. Ramirez, he didn't pan out," Proefrock said. "Again, Tyson is still with the organization. You never know what can happen with him. Phillippe has had his ups and downs. Like I said, you make trades for prospects, and all those guys were a long way from the Major Leagues. Lot of things can happen."
Todd Zolecki is a reporter for MLB.com. This story was not subject to the approval of Major League Baseball or its clubs.