Astros tab college righty Velazquez in Round 7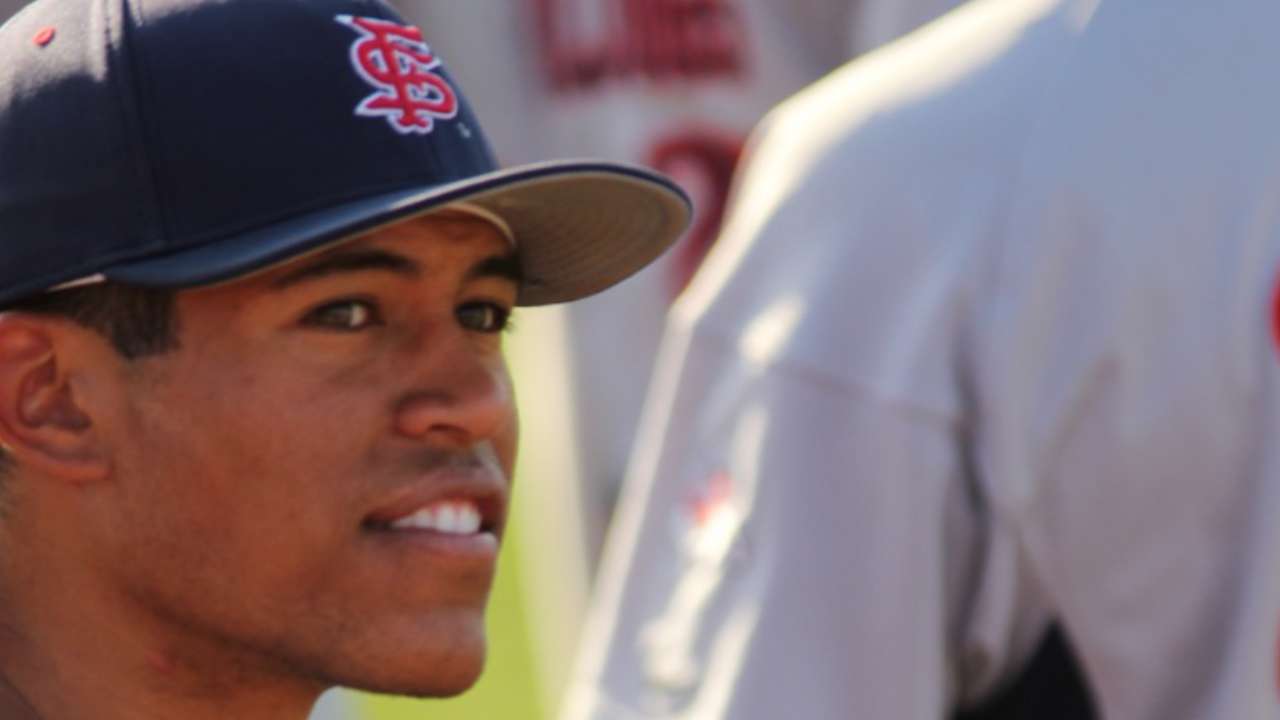 The Astros selected their fourth consecutive pitcher by drafting Derick Velazquez, a right-handed pitcher in the seventh round (196th overall).
Velazquez, a 6-foot-4, 200-pound pitcher from Fresno State, spent much of the year pitching relief for the Bulldogs before moving into a starting role late in the season.
In 56 1/3 innings, Velazquez had an ERA of 4.79 and a 3-5 record for Fresno State. He struck out 28 and walked 23.
His throws his fastball at 94 mph and backs it up with a curveball that he's comfortable throwing.
Velazquez, a junior, is from Los Banos, Calif., and played at Merced College for one season, where he was a junior college All-American and the Nor-Cal Player of the Year. His record was 11-0 with a 1.43 ERA.
The Draft concludes on Saturday, with exclusive coverage of Rounds 11-40 beginning on MLB.com at noon CT.
Mike Vernon is an associate reporter for MLB.com. This story was not subject to the approval of Major League Baseball or its clubs.