Giants go large with 6-foot-8 Draft pick Woods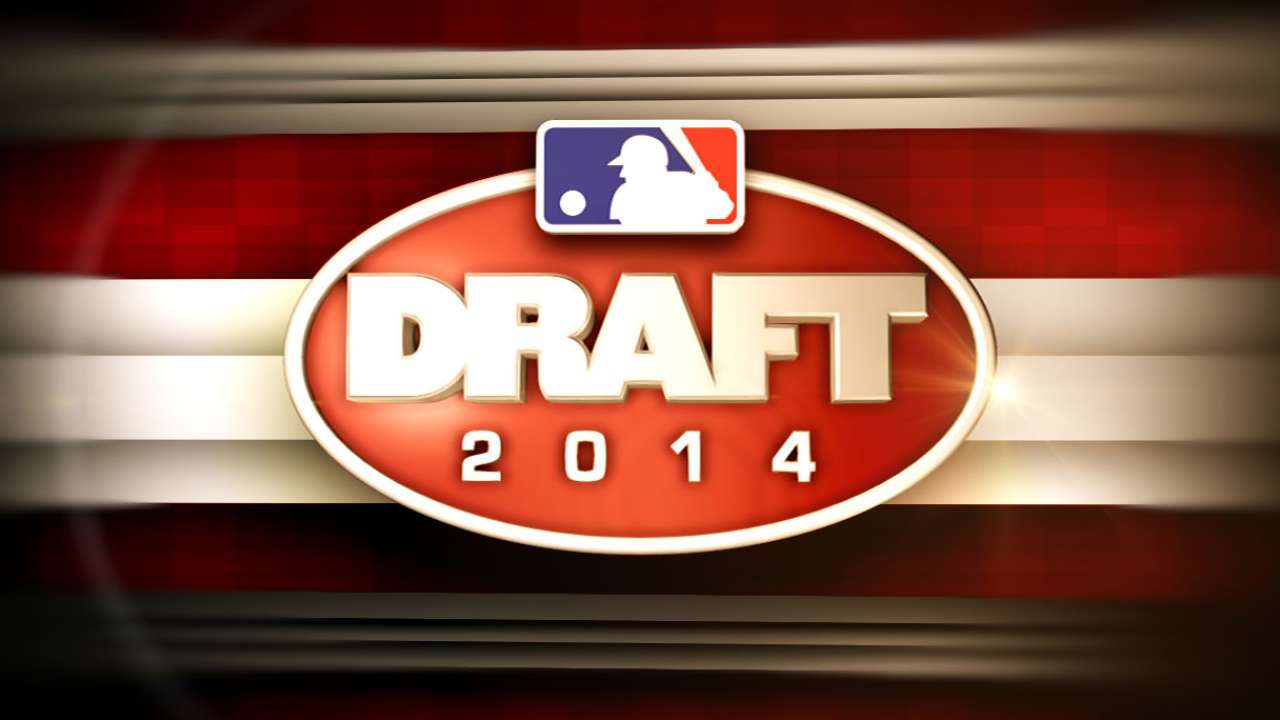 The Giants made their biggest pick thus far of the 2014 First-Year Player Draft in the ninth round.
Literally.
With their ninth-round pick (268th overall) Friday, the Giants selected right-handed Stetson Woods from Liberty High School in Madera, Calif.
The 6-foot-8, 200-pound righty is committed to play collegiately at Fresno State.
According to Perfect Game USA, a baseball scouting site, the fastest Woods' fastball has reached is 93 mph.
Woods is the fourth right-handed thrower selected by San Francisco in the Draft and the second player to be drafted from a California high school by the Giants.
The Draft concludes Saturday, with exclusive coverage of Rounds 11-40 beginning on MLB.com at 10 a.m. PT.
Ryan Hood is an associate reporter for MLB.com. Follow him on Twitter @ryanhood19. This story was not subject to the approval of Major League Baseball or its clubs.