Suarez improved, but out of Tigers' lineup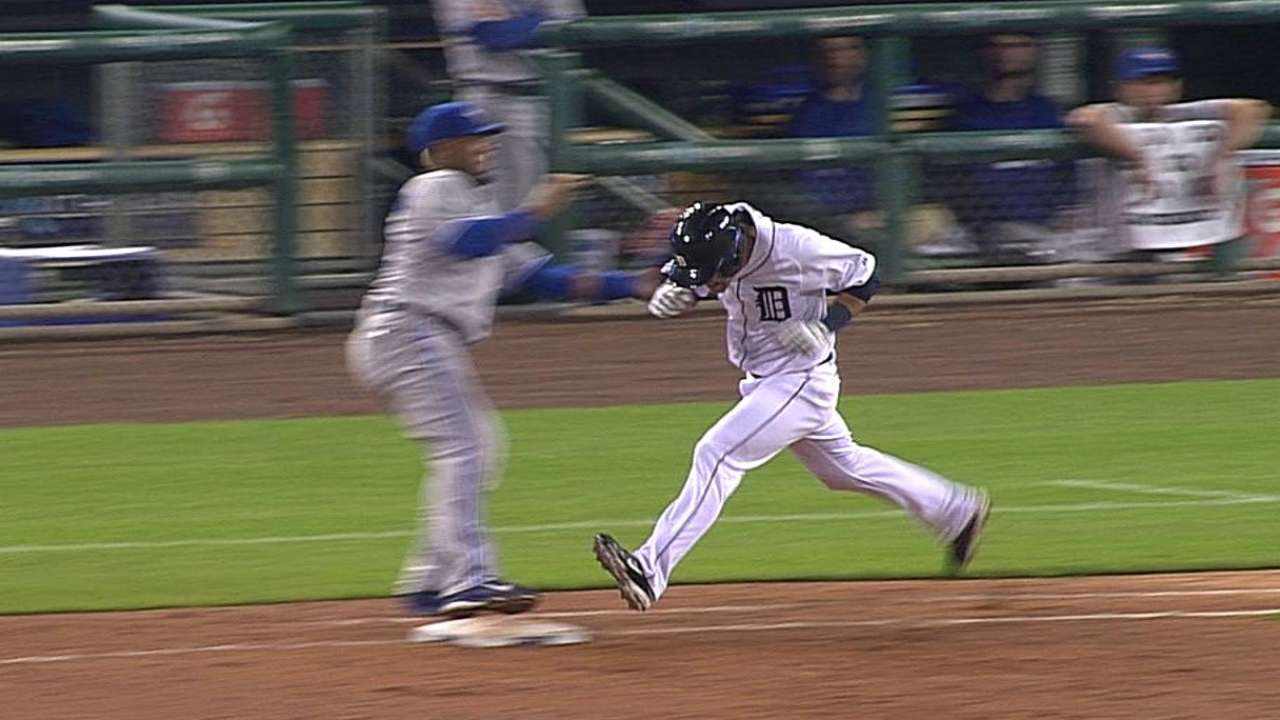 DETROIT -- Before Friday's series opener against the Red Sox, Tigers manager Brad Ausmus upgraded shortstop Eugenio Suarez's status from day to day to "hour to hour."
Suarez's return is imminent after suffering a sore knee on an awkward slide into second base in his first Major League game Wednesday.
"He looked good," Ausmus said of Suarez's condition Friday. "He's walking good. He was on the elliptical a little bit. They're going to treat him some more today. We feel like he's in good shape."
The prospect, rated No. 6 in the organization by MLB.com, was scheduled to make his first start Thursday but was scratched.
Friday, Suarez was walking around the clubhouse without a limp. But Andrew Romine was in the lineup at shortstop against Boston. Ausmus said Romine's shoulder feels much better Friday after it popped out of its socket during Wednesday's game.
Matt Slovin is an associate reporter for MLB.com. This story was not subject to the approval of Major League Baseball or its clubs.