Tigers draft Zeile, nephew of former big leaguer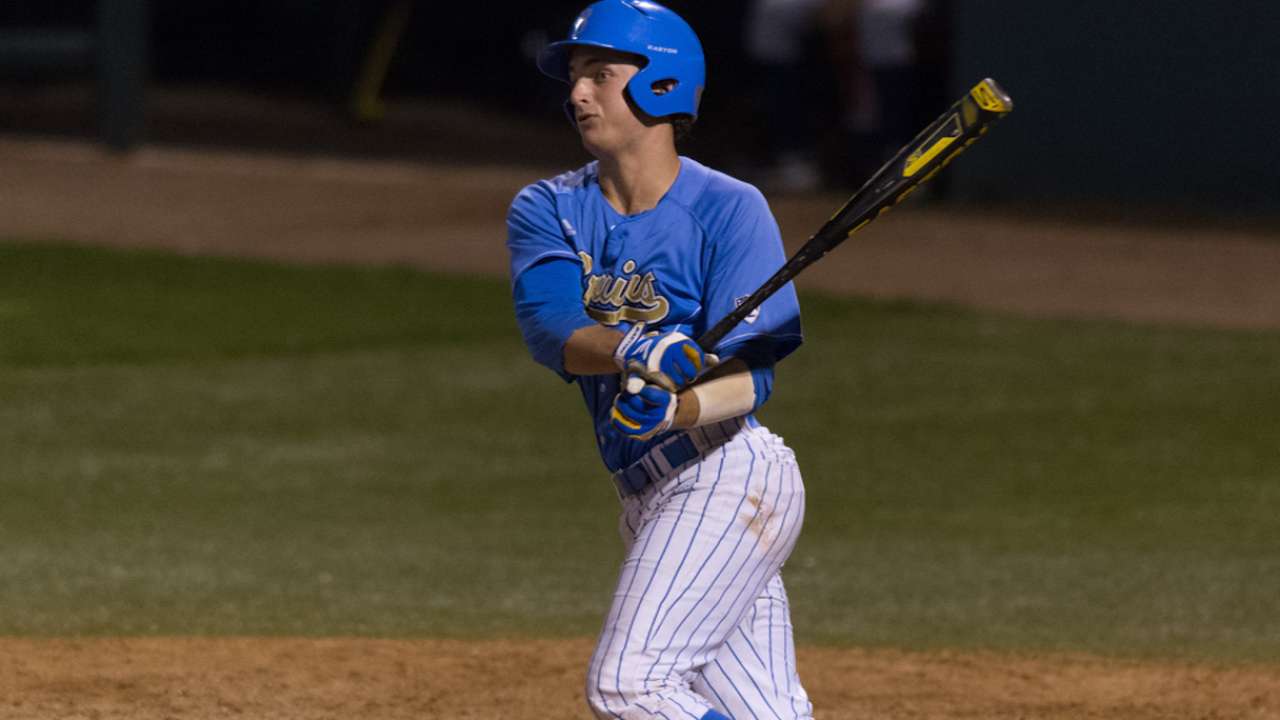 The Tigers' fifth-round pick in the 2014 Draft has familiar name to baseball fans.
Todd Zeile started out as a catcher before transitioning into the infield for the bulk of his 16-year Major League career. His nephew Shane -- who Detroit selected with 160th overall pick on Friday -- took the opposite path at UCLA, shuffling around the infield for his first couple years before settling in behind the plate this spring as a junior. The resulting season sent his prospect standing upward, up to 184th on MLB.com's Top 200 list.
Though he had a torn labrum last fall, it happened in his non-throwing shoulder. His throwing arm was fine, and he made a quick transition to catching this season, much like Alex Avila did at Alabama his junior season.
"We saw him early in the season, in the spring, and stayed on him," Tigers scouting director Scott Pleis said. "Our area guys did a great job of identifying him as a prospect behind the plate. … He's still got upside there as a college guy, because he hasn't caught his entire life. There's definitely some upside there."
More importantly, Zeile broke out at the plate, batting .324 with nine doubles, three triples, two homers, 28 RBIs and 21 walks. He threw out better than 40 percent (18-of-43) of would-be basestealers, tied for the best mark in the Pac-12 Conference.
"He was up and down a little bit with the bat," Pleis said, "but ended up pretty strong. We just did a good job with area guys staying on him and scouting him this spring."
His 2014 season was good enough to land Zeile with Tigers third-round pick Grayson Greiner on the semifinalists list for college baseball's Johnny Bench Award for best catcher. Zeile has the athleticism to make scouts believe he can stick behind the plate. The right-handed hitter expected to hit more for line drives than home runs, but the Tigers will gladly take that from a catcher.
The Draft concludes on Saturday, with exclusive coverage of Rounds 11-40 beginning on MLB.com at 1 p.m. ET.
Jason Beck is a reporter for MLB.com. Read Beck's Blog and follow him on Twitter @beckjason. This story was not subject to the approval of Major League Baseball or its clubs.