Rockies land late bloomer Padlo in Round 5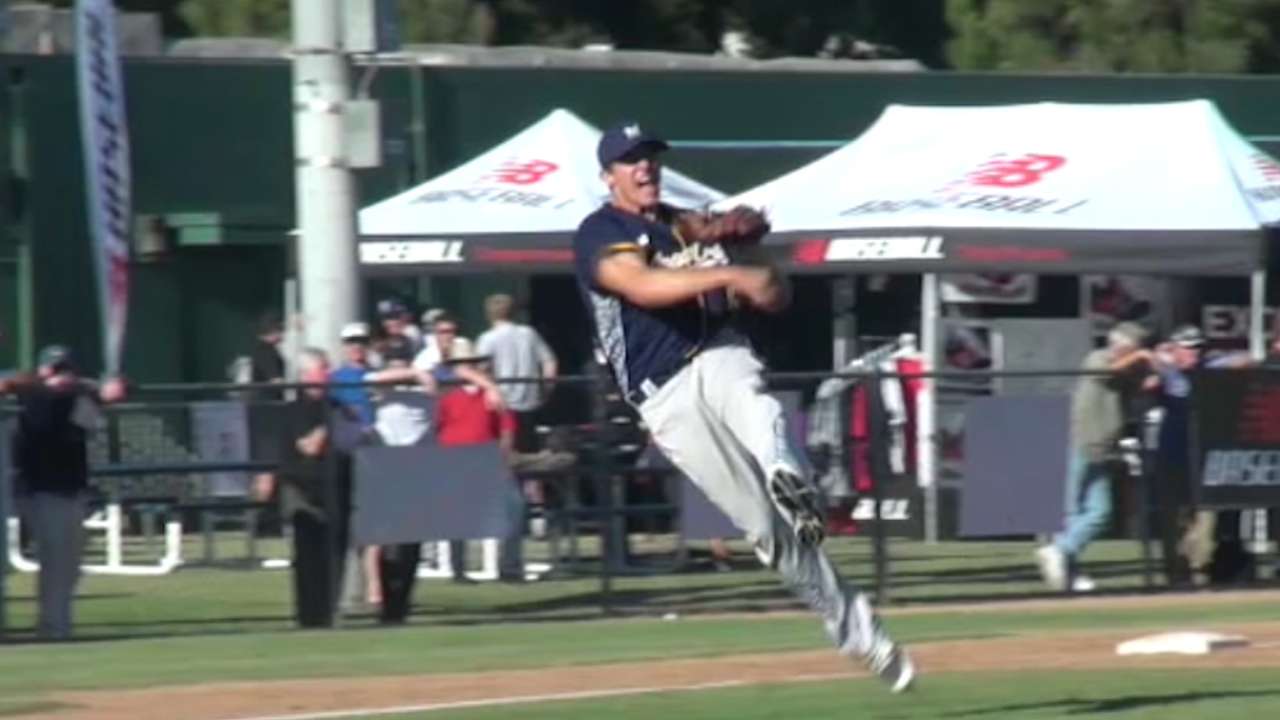 DENVER -- Teams find good baseball players, as Murrietta Valley (Calif.) High School senior third baseman Kevin Padlo has learned.
Padlo, 17, was the Rockies' fifth-round pick on Friday in the MLB First-Year Player Draft. But it's not as if his life has been a path to the Draft.
It wasn't until last summer, when Padlo had a strong performance in the Area Code Games.
Padlo was approached by scouts for the first time only this spring, while he became an elite prospect with an impressive showing at tryouts for the prestigious Area Code Games last summer.
"One day I felt like no one even knows me, I was just looking for a college scholarship," Padlo told the Riverside (Calif.) Press Enterprise newspaper. "Next thing I knew, there was colleges all over me and then Major League teams all over me. It happened super fast."
Padlo was a bit of a surprise for us," said Sam Belovsky, his manager in the Area Code Games, in a story published by Baseball America Magazine. "Going through the tryout process, I didn't know much about him. He made a name for himself during the tryouts, and he's continued to showcase himself out here. He's a solid defender at third base, and he's got plenty of bat speed. And he's been making solid contact in the game. I think he's a guy we'll definitely be keeping an eye on.
"There are always those guys that come here and aren't really on the map yet, and he's one that I think guys are going to walk away having him on their list."
Padlo followed with a strong high school season at Murrietta Valley -- .329, two home runs, four triples, four doubles and 15 RBIs. He drew 26 walks in 26 games.
The Draft concludes on Saturday, with exclusive coverage of Rounds 11-40 beginning on MLB.com at 11 a.m. MT.
Thomas Harding is a reporter for MLB.com. This story was not subject to the approval of Major League Baseball or its clubs.