'Canes Diaz to Braves with fifth-round selection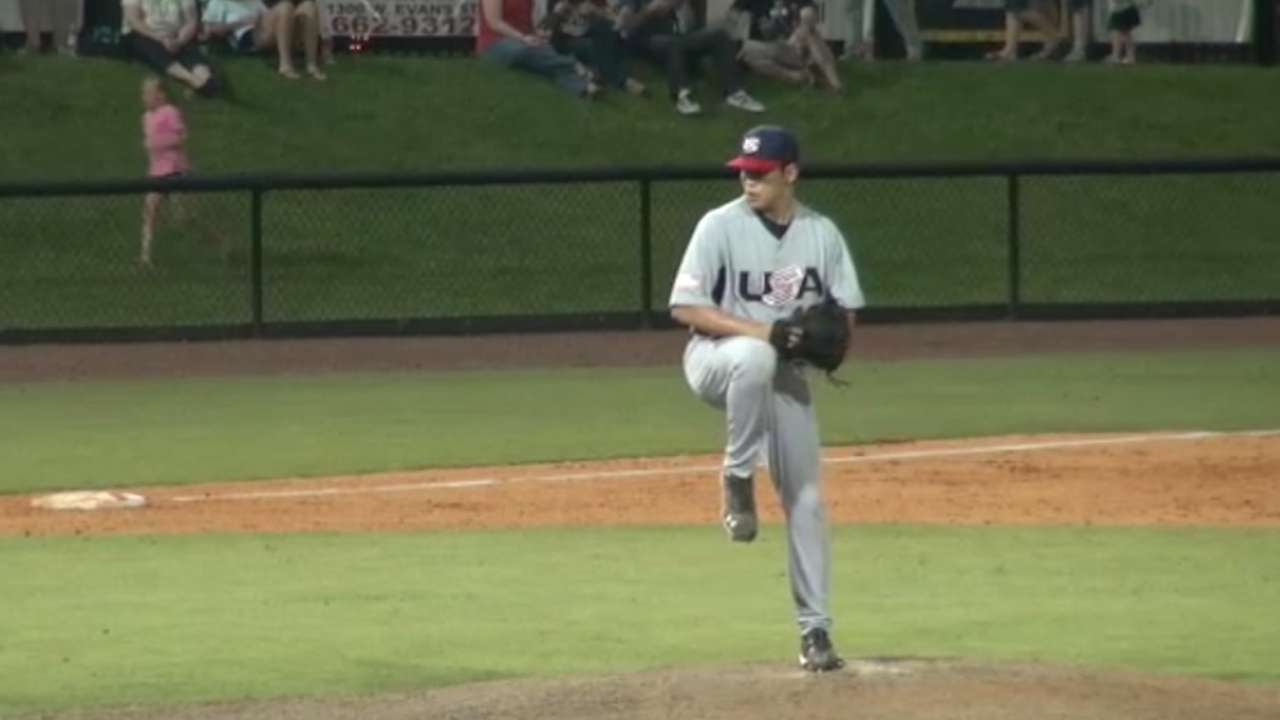 Chris Diaz might not be blessed with the physical attributes of the pitchers the Braves selected before him in this year's First-Year Player Draft. But the University of Miami southpaw has proven he can compete against top competition.
Braves director of scouting Tony DeMacio was smiling when he exited the Turner Field draft room on Friday afternoon, just minutes after taking Perez with the club's fifth-round selection.
"He's a six-footer, but he's left-handed," DeMacio said of the 6-foot, 195-pound Diaz, who was named the ACC co-Pitcher of the Year for the 2014 season.
DeMacio's comment was in reference to the fact that each of the three pitchers the Braves had drafted -- Garrett Fulenchek, Max Povse and Chad Sobotka -- were powerful right-handers who stand at least 6-foot-4 tall.
After not being drafted out of high school, Diaz produced a stellar career at Miami. The 21-year-old became the Hurricanes ace during his 2013 sophomore season and competed with the U.S. National team this past summer.
Diaz does not possess overpowering stuff, as his sinking fastball sits around 90 mph. But he still managed to go 9-1 with a 2.41 ERA in 16 starts this year. He recorded 86 strikeouts and issued 41 walks in 101 innings. Opponents hit .236 against him.
After joining Miami's weekend rotation in 2013, Diaz allowed two earned runs or fewer in 24 of 32 starts. He became just the 10th Hurricane to be named a Louisville Slugger first-team All American this year.
"He's a quality left-hander who knows how to pitch," DeMacio said. "He's from a big-time school and a big-time program, and he wins."
The Draft concludes on Saturday, with exclusive coverage of Rounds 11-40 beginning on MLB.com at 1 p.m. ET.
Mark Bowman is a reporter for MLB.com. This story was not subject to the approval of Major League Baseball or its clubs.