Baker resumes catching duties after day off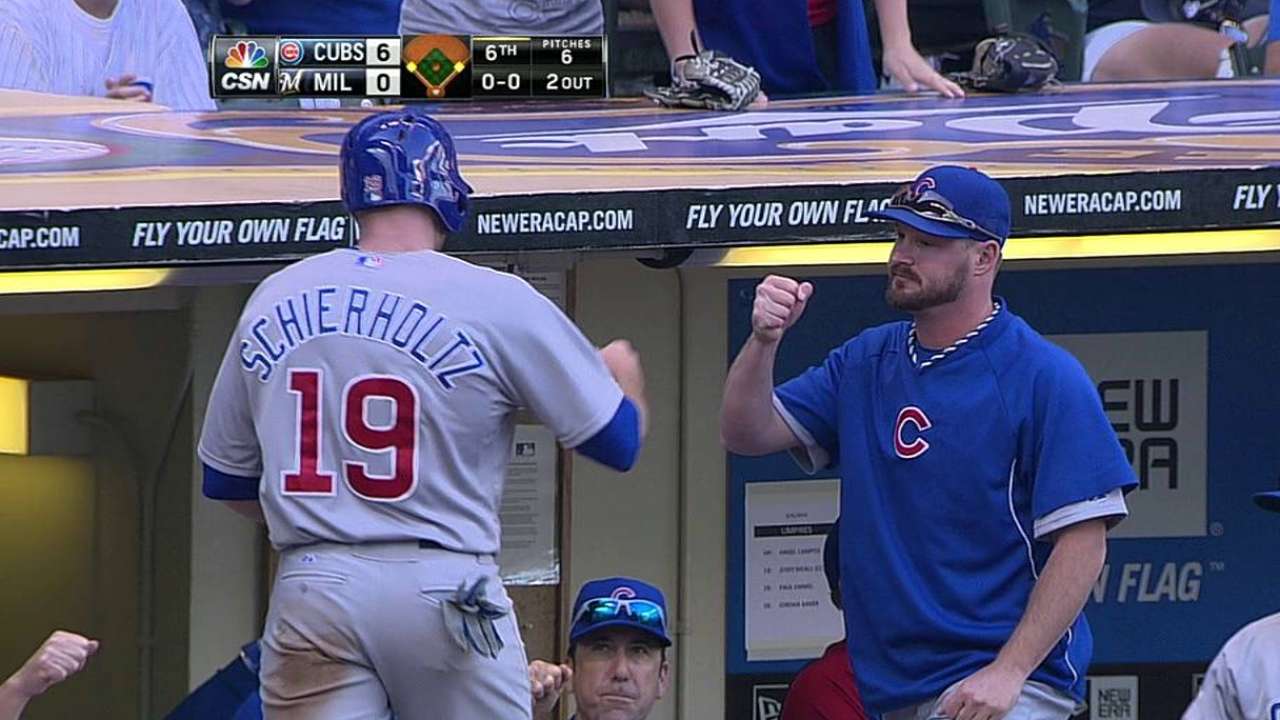 CHICAGO -- John Baker returned behind the plate Friday afternoon, hitting eighth as the Cubs opened a three-game series with the Marlins at Wrigley Field.
Baker missed Thursday's game with inflamed vocal cords after taking a foul ball to the throat the previous day.
Cubs manager Rick Renteria said Baker will wear a guard to protect the area, but added "there's nothing we can do to hurt it any more or any less."
Baker also isn't supposed to talk, so expect mound visits to be few and far between during the next few games -- though Renteria said Baker could talk, if needed.
Cash Kruth is a reporter for MLB.com. Follow him on Twitter at @cashkruth. This story was not subject to the approval of Major League Baseball or its clubs.