Prep righty Bivens goes to Rays in Round 4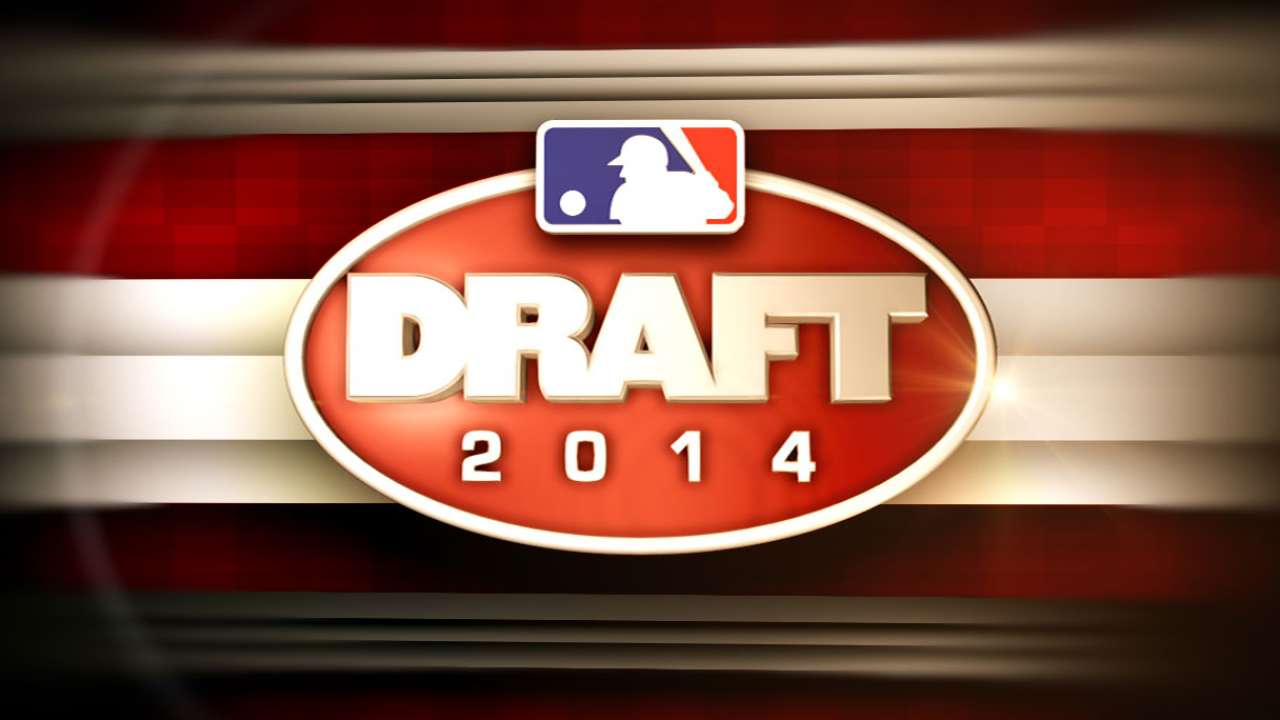 The Rays selected their second consecutive high school pitcher when they picked right-hander Blake Bivens of George Washington High School in Danville, Va., in the fourth round of the 2014 First-Year Player Draft.
Bivens, who stands 6-foot-2, 200 pounds, improved his Draft status over the past year after showing steady improvement with his fastball, which now lives in the 90-92-mph neighborhood. The improved fastball has made his curveball even better.
Many consider his curveball a plus pitch and a difference-maker at the next level due to its tight rotation and late, downward movement.
Having a plus curve and a steady fastball makes the prospect of him adding a changeup realistic. If he can pull off a third pitch he projects to be a starter.
Bivens has a high acumen for knowing how to pitch, but he needs to augment that knowledge with better command.
He went 9-0 with a 0.36 ERA in 2014, striking out 99 batters in 53 innings.
He is committed to Liberty University, so signability could be a factor.
Bivens addressed the possibility of attending Liberty when he talked to ABC 13 WSET-TV in the Danville area: "There's no doubt in my mind if that did happen, I'd get a whole lot better at Liberty and have a chance to do [the draft process] again in three years."
However, he allowed if he were to be selected high enough, there would be a good chance he'd take the professional route.
"I'd like to put Danville on the map, baseball-wise," he told WSET.
The Draft concludes on Saturday, with exclusive coverage of Rounds 11-40 beginning on MLB.com at 1 p.m. ET.
Bill Chastain is a reporter for MLB.com. This story was not subject to the approval of Major League Baseball or its clubs.