Rays take high school lefty Burke in third round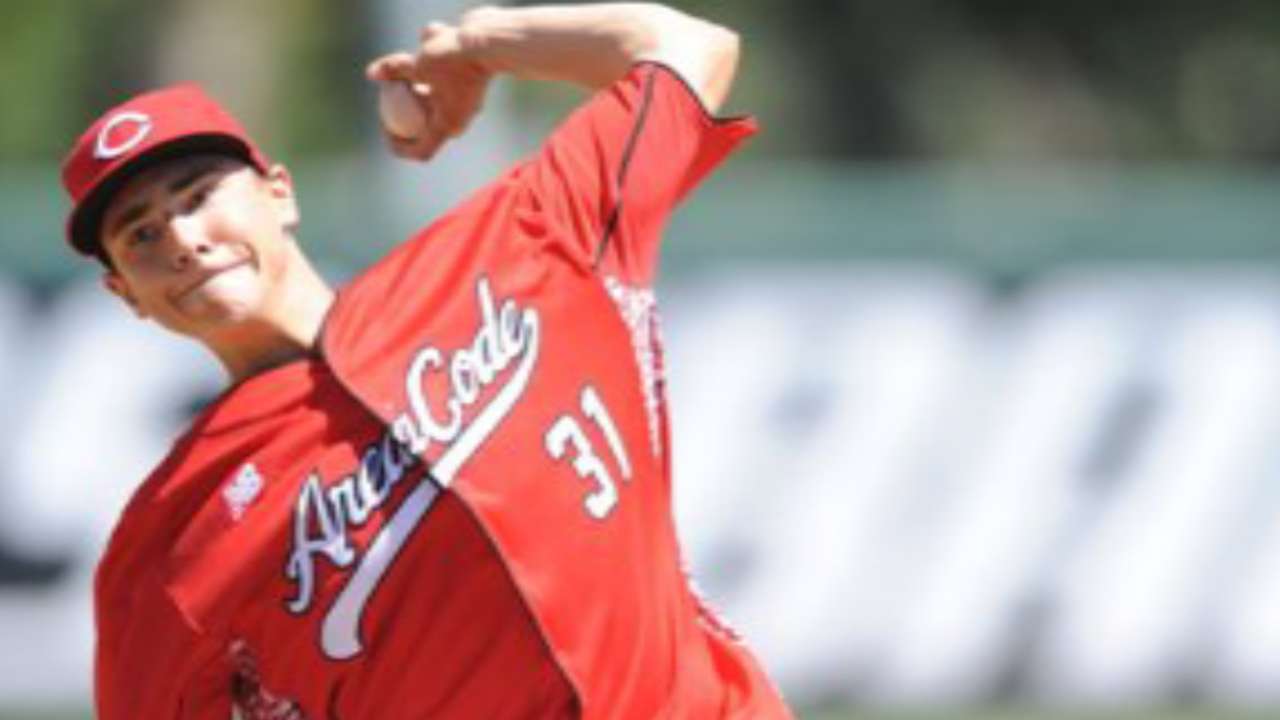 ST. PETERSBURG -- High school left-hander Brock Burke became the Rays' fourth selection of the 2014 First Year Player Draft when they selected him in the third round on Friday.
"He wasn't off the board," scouting director R.J. Harrison said. "He's a kid that we saw last summer, last fall. I saw him pitch at the Area Code Games, saw him pitch in Arizona at a Fall Classic there. He's a very, very projectable young guy -- good body, all the things in place that you're looking for on a starting pitching prospect.
"He's still only 17 -- I don't know what the experts are looking for, but our guys really liked him, and he was making those positive steps forward this spring. And I know we weren't the only guys in the industry that thought he was that kind of guy, but we're really excited to have selected him."
Burk, who attended Evergreen (Colo.) High School, went 5-1 with a 1.05 ERA in eight games (seven starts) with 79 strikeouts in 40 innings pitched during his senior season.
"They've seen the velocity as high as 92 or 93," Harrison said. "When he goes out and starts pitching every five days and gets in the throwing program and everything, it's gonna go down before it comes back up. He's a guy where we're just gonna put him out there with our guys in the system and put him through the same program that the good ones up here have gone through, and let's see where we are in 3-5 years."

Burke, who stands 6-foot-2 and weighs 170 pounds, has committed to the University of Oregon.
Among his accomplishments this season was a one-hitter in late April that saw him strike out 19.
"I don't know the competition up there and stuff like that," Harrison said. "But he's got good stuff. Even not throwing real hard last summer and last fall, he gets guys out. He knows how to pitch. It's a really good projection guy -- who will show you occasionally the power, it's just not there all the time."
The Draft concludes on Saturday, with exclusive coverage of Rounds 11-40 beginning on MLB.com at 1 p.m. ET.
Bill Chastain is a reporter for MLB.com. This story was not subject to the approval of Major League Baseball or its clubs.