Astros take college slugger Davis in third round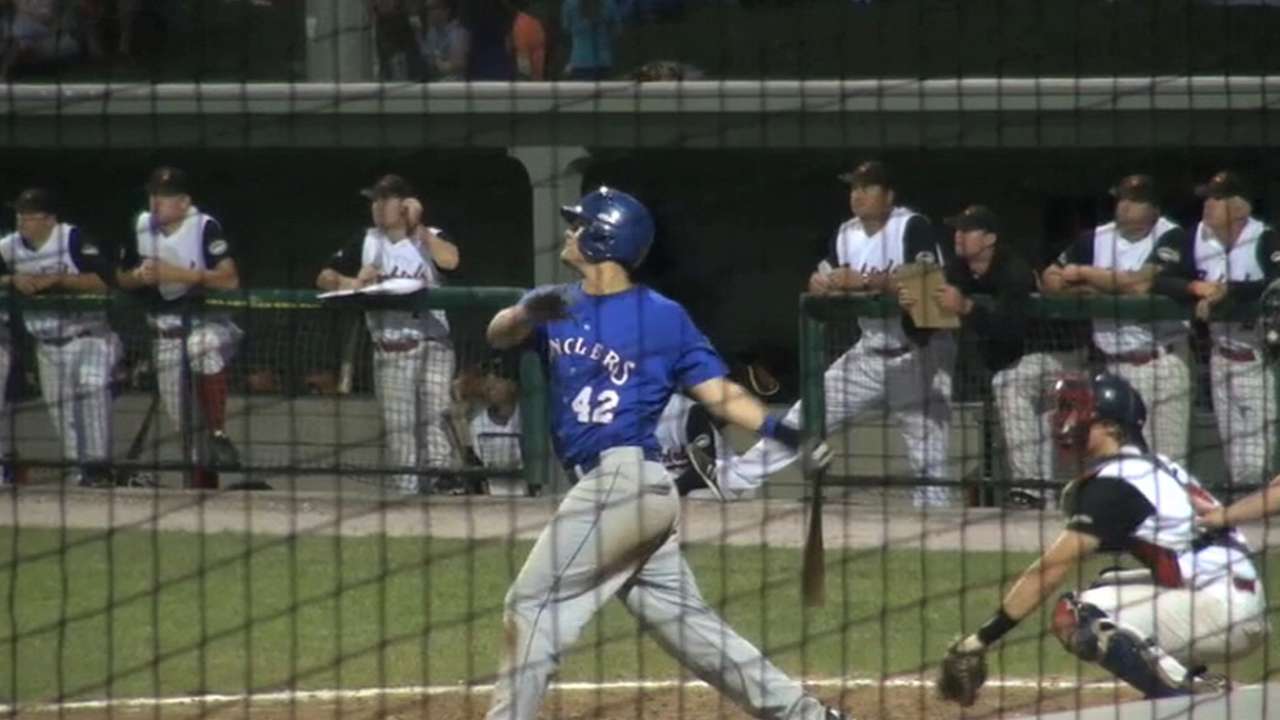 The Astros picked up right where they left off with the 2014 First-Year Player Draft on Friday, selecting another college bat in J.D. Davis from Cal State-Fullerton with the first pick of the third round (No. 75 overall).
Davis, a 6-foot-3, 215-pound right-hander, was both a hitter and pitcher for Fullerton, but was drafted for his hitting prowess, rather than his arm.
"It's a right-handed power bat," Cal State-Fullerton coach Rick Vanderhook said. "In college, he had power from foul pole to foul pole."
Fullerton lists Davis -- a 21-year-old junior -- as both a first baseman and right-handed pitcher. During MLB.com's Draft coverage, Davis was listed as a third baseman. Baseballamerica.com has listed Davis as capable of playing both positions. Fullerton already had a third baseman, Matt Chapman, who was drafted No. 25 in the first round by the Athletics.
"He played more right field for us than anything," Vanderhook said. "My personal opinion is that he's going to end up being a left fielder."
Davis led Fullerton with a batting average of .338, a slugging percentage of .523 and an on-base percentage of .419. He also led the team with 53 strikeouts and 32 walks.
"J.D. Davis was one of our favorite players in the draft this year," scouting director Mike Elias said. "He's one of the best power bats available in the top three rounds of the draft. We love his swing. We think he can play third base."
In Fullerton's NCAA Tournament game against Nebraska, Davis hit a two-out, eighth-inning grand slam in a 5-1 victory. Fullerton was later eliminated by No. 1 seed Oklahoma State.
Davis was named to the 2014 NCAA Stillwater Regional All-Tournament Team as the designated hitter.
"He's a physical hitter, which are hard to come by [now in the] Draft," Vanderhook.
The Draft concludes on Saturday, with exclusive coverage of Rounds 11-40 beginning on MLB.com at noon CT.
Mike Vernon is an associate reporter for MLB.com. This story was not subject to the approval of Major League Baseball or its clubs.